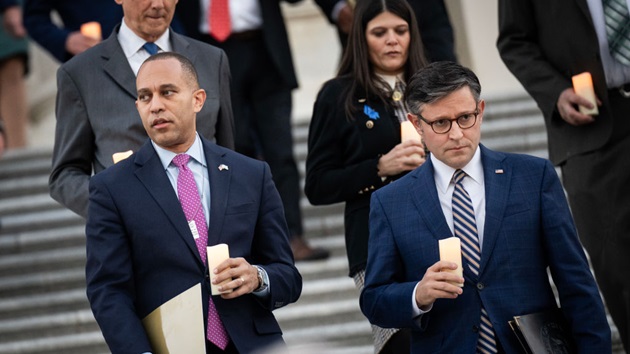 (WASHINGTON) — In a bipartisan vote, the House has passed Speaker Mike Johnson's plan to avert a government shutdown just days ahead of a Friday deadline.
The vote passed 336-95. The bill needed a two-thirds majority to pass.
In his first test as the newly-appointed speaker, Johnson pitched a two-step government plan that he described as a "laddered CR" or continuing resolution that would keep the government funded at 2023 levels.
Johnson leaned heavily on his Democratic colleagues after dozens of Republicans opposed his plan.
The bill now goes on to the Senate for approval. Senate leaders have indicated they support the bill.
This is a developing story. Please check back for updates.
Copyright © 2023, ABC Audio. All rights reserved.