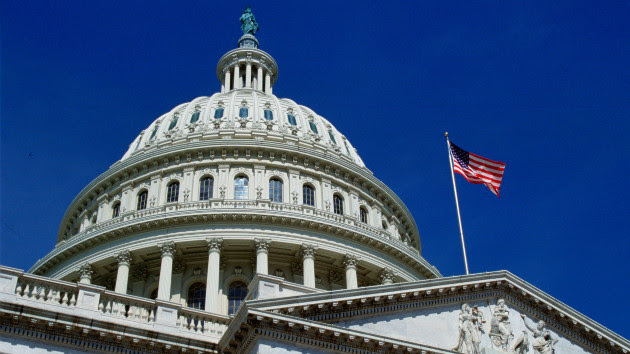 (WASHINGTON) — House Republicans plan to hold a floor vote to try and pick a new speaker on Tuesday — exactly two weeks after eight of their members joined the Democratic minority in deposing the chamber's previous leader, Kevin McCarthy.
Since McCarthy's historic ouster, the House has been in unprecedented limbo, paralyzing half of Congress.
While an interim speaker pro tempore, Rep. Patrick McHenry, R-N.C., has been named, Republicans have been unable to agree on a replacement for McCarthy.
"Members are advised that the first-floor votes of the week are now expected in the House at approximately 12pm on Tuesday," states a new notice from Majority Whip Tom Emmer.
Two GOP sources told ABC News that the floor vote for speaker will be held on Tuesday.
House Majority Leader Steve Scalise initially won a private ballot in the Republican conference to be nominated as speaker but abruptly withdrew his bid the next day, amid continued opposition within the party.
House Judiciary Chairman Jim Jordan, who came in second to Scalise in that closed-door vote, won a subsequent internal contest to be nominated as speaker.
"I think I can bring our team together," Jordan said to ABC News Senior Congressional Correspondent Rachel Scott as he walked into a GOP candidate forum on Friday afternoon.
However, 55 House Republicans said in Friday's secret vote that they would not cast ballots for Jordan in the full floor vote for speaker and it's still unclear if he has the 217 votes he needs.
McCarthy said he now backs Jordan for the position. Former President Donald Trump endorsed Jordan early in the race for speaker, which could work both for and against his chances depending on how that influences more hard-line and more moderate Republican lawmakers.
Minority Whip Katherine Clark urged Democrats to back their party's leader in the House, Hakeem Jeffries.
Copyright © 2023, ABC Audio. All rights reserved.