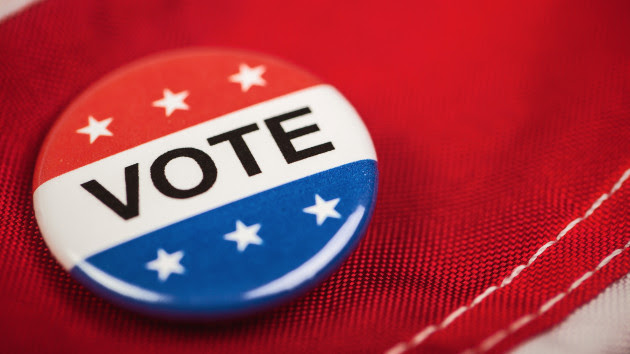 (WASHINGTON) — The Republican National Committee is facing a series of tests of its ability to wrangle the 2024 presidential field into participating in or complying with the party's requirements for the primary debate process.
The growing outcry underlines the push among some of the White House hopefuls and their aides to winnow down the crowded field so that a clear alternative to Donald Trump can emerge — while Trump, still the early front-runner in polling, now argues the debates should cease entirely so the party can focus on the general election next fall.
Disdain from nearly every primary candidate over the national party's debate process has ramped up in recent weeks, with calls intensifying from the campaigns of prominent candidates including Trump, Florida Gov. Ron DeSantis and entrepreneur Vivek Ramaswamy for the RNC to consolidate, change or cancel the future primary debates.
The RNC did not respond to ABC News' request for comment for this story, but a source familiar with planning said the committee will not entertain various criticisms and challenges from Republican candidates.
Amid the disputes, a scheduled two-person showdown on Tuesday night between Ramaswamy and former New Jersey Gov. Chris Christie on Fox News — which broadcast the RNC's first two primary debates — was upended after the party objected to the candidates going around them to reach a national, televised audience at a separate event.
The party threatened to exclude the two from all future debates, including the third, set for Miami on Nov. 8, if they participated with the original format of the event.
Christie and Ramaswamy both confirmed that the RNC argued they were breaking committee rules that mandate candidates cannot participate in any non-party sanctioned debates.
After the RNC stepped in, the event will still take place — just not in a traditional debate style, with both men on the stage squaring up against each other. Instead, they will sit for separate segments that will air back to back.
Top GOP candidates to the RNC: Cut, change or cancel future debates
DeSantis' campaign in recent weeks wrote to the RNC requesting they further heighten the criteria to qualify for the third GOP presidential primary debate, next month, by raising the polling threshold, sources familiar with DeSantis' campaign strategy told ABC News.
One of the sources also said the campaign has been in continued contact with the RNC about their request to make the future debate criteria more strict — which would quickly narrow the national attention on a field of Trump challengers that is still in the double digits.
The DeSantis campaign's appeal to the national party comes as key advisers to Trump, who has declined to attend the debates so far, on Monday urged the RNC in a statement to "put an end" to any further primary debates and focus their resources on the general election, likely to be against President Joe Biden, the heavy favorite to become the Democratic nominee.
At the second GOP debate, in Simi Valley, California, last week, Trump adviser Chris LaCivita told ABC News that the former president will "probably not" attend the Miami debate either, unless he changes his mind.
Trump is currently polling nationally about 40 points ahead of DeSantis, his closest rival, according to 538's average. Collectively, the other candidates are at about 37.5% in 538's national average; Trump is at 55.4%.
Some of the candidates, including North Dakota Gov. Doug Burgum and former Arkansas Gov. Asa Hutchinson, remain beneath 1% nationally.
"I like to debate. I probably am here because of debates. I don't mind it at all," Trump said during an interview with Fox News in June. "But when you're 40 points up …. Why would I let these people take shots at me?"
The DeSantis campaign press secretary, Bryan Griffin, fired back at the Trump advisers' call this week to cancel future debates, saying that Trump should go on stage, "defend his record on the American people and debate Ron DeSantis on their vision and specific plans to stop American decline and restore our country."
"But Trump knows he can't defend his record and he isn't the fighter he was in 2016," Griffin wrote on X, the platform formerly known as Twitter.
Earlier this week, a member of Ramaswamy's team also encouraged national party leaders to reconsider their current requirements for the third debate and significantly raise the stakes to make the stage.
Vivek 2024 CEO Ben Yoho sent a letter to RNC Chairwoman Ronna McDaniel and two other party officials, asking for the RNC to toss out their current criteria and limit the next debate to only the top four candidates in national polling besides Trump. Ramaswamy's team did not propose a specific polling cutoff — just that the top four people qualify other than Trump.
Yoho also asked the RNC to raise the donor threshold to 100,000 people.
To qualify for the third GOP primary debate, the RNC currently requires that a candidate must poll at least at 4% in two national polls or at 4% in one national poll and 4% in one early poll from two separate early-voting states, like Iowa or New Hampshire.
Each candidate must also have a minimum of 70,000 donors.
Under Ramaswamy's proposal, polling averages from 538 indicate that as of Tuesday only DeSantis, Ramaswamy, former U.N. Ambassador Nikki Haley and former Vice President Mike Pence would qualify for the third Republican debate.
The RNC's current polling thresholds for the Miami showdown mean that only three of those hopefuls — DeSantis, Ramaswamy and Haley — will qualify.
Pence is still below the 4% national polling mark, according to 538 averages, with about a month to go.
That polling also indicates South Carolina Sen. Tim Scott, Christie, Burgum and Hutchinson would also be shy of making the stage.
Hutchinson previously failed to qualify for the second debate and has suggested he is giving himself until Thanksgiving to see if his support materially changes before leaving the race.
Other GOP hopefuls, like former Texas Rep. Will Hurd, have failed to qualify for any debate.
"We think only Republicans should participate in the debate but we look forward to being on stage no matter what," Devin O'Malley, a senior adviser to the Pence campaign, said in response to their opponents' push for higher qualification criteria.
Burgum's team had no comment and Scott's team said they had nothing to share, though the senator's team itself has pushed the RNC ahead of the second debate to change their qualifying and podium placement rules to focus primarily on polling results in Iowa.
Christie: 'Voters need more information not less'
As seen with Christie and Ramaswamy this week, some candidates are attempting to go beyond just participating in debates sanctioned by the RNC.
Ramaswamy initially announced on X that he would participate in a debate with Christie on Tuesday night moderated by Fox News anchor Bret Baier.
Christie also wrote on X about the planned debate against Ramaswamy and added a veiled swipe at Trump.
"Voters deserve to hear from the candidates, and unlike others, I'm not afraid to show up," Christie wrote.
The RNC's loyalty pledge, which both Christie and Ramaswamy signed, forbids candidates from "[participating] in any debate that has not been sanctioned by the Republican National Committee." The party quickly intervened and the format of the Fox News event was changed.
In a statement to ABC News, Ramaswamy bashed the RNC and criticized their ability to run a debate.
"This is what a brokered & rigged nomination process looks like," Ramaswamy said. "I disagree like hell with Chris Christie but when [Fox News] asked me to face off with him, I said I'd be a man & do it before the RNC intervened to cut it off."
Christie also slammed the RNC for their actions.
"Voters need more information not less," Christie said in a statement. "Our Party needs more debates and in-depth discussions not less. This is common sense and the bedrock of our Republic. When the RNC stops conversations between candidates from happening that is a real cause for concern."
Copyright © 2023, ABC Audio. All rights reserved.