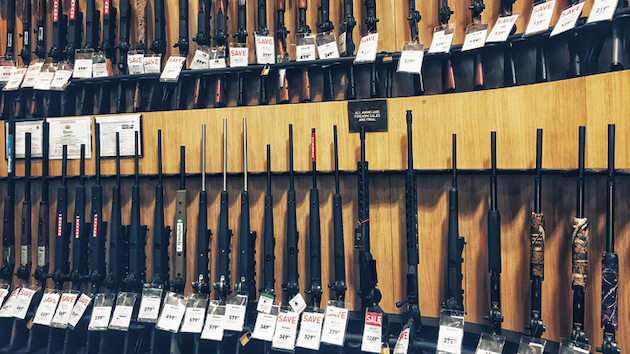 (NEW YORK) — President Joe Biden on Tuesday lamented recent shootings and called for stricter gun reforms in a statement marking one year after the holiday parade mass shooting in Highland Park, Illinois.
In the July 4 statement, Biden noted shootings in past days in Philadelphia, Fort Worth, Texas, Baltimore, Maryland, Lansing, Michigan, and Chicago, saying, "we pray for the day when our communities will be free from gun violence."
"Today also marks one year since a shooter armed with an AR-15-style weapon fired upon a crowd of Americans gathered for an Independence Day parade in Highland Park, Illinois. In mere moments, this day of patriotic pride became a scene of pain and tragedy," Biden said.
The 2022 shooting left seven people killed and nearly 50 wounded. There have been 345 mass shootings this year alone, according to the Gun Violence Archive, including recent high-profile ones in Philadelphia and Baltimore that killed five people and two people, respectively.
The president noted that Illinois passed legislation banning assault rifles and high-capacity magazines — the kind of reforms Biden is seeking on the national level.
"Their achievement will save lives. But it will not erase their grief. It will not bring back the seven Americans killed in Highland Park or heal the injuries and trauma that scores of others will continue to carry. And as we have seen over the last few days, much more must be done in Illinois and across America to address the epidemic of gun violence that is tearing our communities apart," he said, seemingly referencing recent shootings in Chicago.
"It is within our power to once again ban assault weapons and high-capacity magazines, to require safe storage of guns, to end gun manufacturers' immunity from liability, and to enact universal background checks. I urge other states to follow Illinois' lead, and continue to call upon Republican lawmakers in Congress to come to the table on meaningful, commonsense reforms that the American people support."
Gun reform has been an elusive goal for Biden, who often touts his support for the 1994 assault weapons ban that lasted 10 years.
He's pushed for similar legislation to make it to his desk since entering the Oval Office in 2021, but Democrats have not been able to get enough Republicans to go along.
Congress last year did pass a bipartisan legislation that, among other things, included $750 million to help states implement "red flag" laws to remove firearms from people deemed to be a danger to themselves or others and beefed up background checks for gun buyers under the age of 21. Still, it stopped short of what Democrats were seeking.
Copyright © 2023, ABC Audio. All rights reserved.