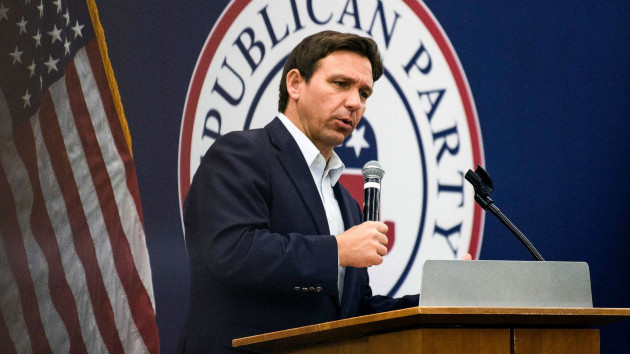 (WASHINGTON) — Florida Gov. Ron DeSantis is expected to file papers with the Federal Election Commission declaring his candidacy next week, which would formally enter DeSantis into the 2024 presidential race, two sources familiar with the plans told ABC News.
The development would come as top donors gather in Miami next week.
But this will not be the official kickoff event — sources say a formal event launching his campaign would likely come the week of Memorial Day. Sources say he is considering holding the event in his hometown of Dunedin, Florida but sources described the plans as in flux.
A spokesperson for DeSantis declined to comment.
Sources caution plans could still change, as DeSantis' timeline for his 2024 roll out has already been moved up after initially eyeing a mid-June event.
Copyright © 2023, ABC Audio. All rights reserved.