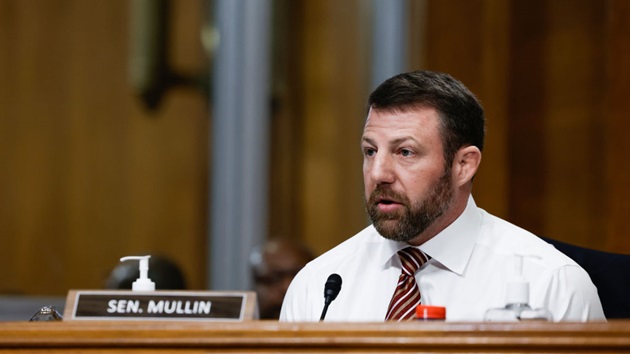 (WASHINGTON) — Accusations of a former House speaker elbowing a member. A senator challenging a witness to physical fight during a hearing.
Two tense moments played out in both chambers on Tuesday — and that was all before two members of the House Judiciary Committee got into a shouting match.
Let's start in the House.
Rep. Tim Burchett is accusing fellow Republican Rep. Kevin McCarthy of bullying him, telling ABC News: "He just elbowed me in the kidneys … It was deliberate. It was just a cheap shot."
The altercation initially unfolded in front of an NPR reporter who was talking with Burchett.
The reporter later published audio of what she saw. In the clip, Burchett is heard saying, "Why'd you elbow me in the back, Kevin? Hey Kevin, you got any guts? Jerk."
He followed after McCarthy to confront the former speaker.
"I chased after him. I mean, because, you know, you're sitting there thinking, 'What the heck just happened?'" Burchett told ABC News, saying he and McCarthy exchanged words afterwards.
According to NPR's audio, McCarthy denied intentionally jabbing at Burchett: "I didn't elbow you in the back."
He later repeated that to ABC News, saying, "I would not hit him in the kidney. I guess our shoulders hit, because Burchett runs up to me afterwards. I did not know what he was talking about."
"If I would hit somebody, they would know I hit them," he said.
The two are hardly friends: Burchett was one of the eight Republicans who voted with Democrats to oust McCarthy from leadership last month.
"You just don't expect that kind of thing from an adult, especially a guy that was at one time the third person in line for the White House," Burchett said.
Elsewhere at the Capitol, Republican Sen. Markwayne Mullin of Oklahoma stood up during a hearing as he appeared ready to physically fight one of the witnesses, Teamsters union President Sean O' Brien.
Back in June, O'Brien — who has a history of tense exchanges with Mullin — tweeted at the senator, calling him a "clown" and a "fraud" and ended his posts by inviting Mullin to a fight "any place, anytime cowboy."
Mullin used his time at a Tuesday hearing of the Health, Education, Labor and Pensions Committee to confront O'Brien over the comments.
He read off some of O'Brien's tweets, adding, "Sir, this is a time, this is a place. You want to run your mouth? We can be two consenting adults — we can finish it here."
"OK, that's fine. Perfect," O'Brien responded.
"You want to do it right now?" Mullin asked.
"I'd love to do it right now," O'Brien said.
"Well stand your butt up then," Mullin replied.
Mullin, a former mixed martial arts fighter, then stood up from his chair — as Chairman Bernie Sanders started pleading for both men to come to their senses.
"You're a United States senator, sit down," Sanders said, banging the gavel.
"This is a hearing, and God knows the American people have enough contempt for Congress let's not–" he added before being cut off by the two men.
Mullin said, "I don't like thugs and bullies."
"Well, I don't like you," O'Brien replied. "You just described yourself."
The two started going at each other yet again, before Sanders cut them off yet again.
"We're not here to talk about physical abuse," Sanders said.
Mullin later told reporters that he has "no beef" with O'Brien and was simply responding to O'Brien's tweets calling for a fight.
"People have been fighting for a long time. I mean, go back to the 1800s …. It was legal to do duels. If you have a difference, you have a difference," Mullin said. "I didn't start it."
"This doesn't have to do with policy. This doesn't have to do with politics. This had to do with a guy who called me out. And I simply responded to it," he maintained.
Finally, back in the House, Judiciary Chairman James Comer, a Republican, grew heated responding to Rep. Jared Moskowitz, a Florida Democrat, who suggested Comer had done something improper in his personal finances with his family.
Comer called that "b——" and "completely false."
Meanwhile, Congress faces major issues like whether to provide military aid to Israel and further money to Ukraine — with no deal in place — and later Tuesday, the House will vote on staving off a partial government shutdown that could leave millions without pay.
Copyright © 2023, ABC Audio. All rights reserved.