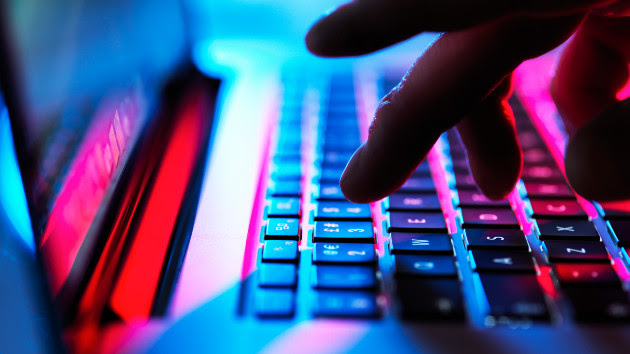 (WASHINGTON) — The presidential election is a year away, and political experts and some presidential candidates are already raising red flags over the use of artificial intelligence technology in campaign ads and other avenues.
This past summer, a super PAC released an ad promoting Gov. Ron DeSantis' campaign that used a generative-AI tool that made it seem like it was former President Donald Trump in his voice reading social media posts from his social media platform. The ad offered no disclaimer about the artificial voice.
DeSantis' campaign also released an ad that featured AI-generated images of Trump and Dr. Anthony Fauci that also did not include a disclaimer.
There are currently no federal rules for campaigns when it comes to using AI-generated content in political materials such as ads.
"All campaigns can use this. So in that sense, who is setting the rules of the road as the campaigns themselves, as they go?" asked Russell Wald, the policy director at Stanford University's Institute for Human Centered AI, told ABC News Live.
He added that the use of this tech by campaigns could be concerning, not only because it could be used to spread misinformation to the electorate, but also because there are no rules in place to prevent its use.
Wald said that the biggest problem that AI-generated campaign materials pose is that it promotes the concept of "the liars' dividend" where someone can claim that a fact or real-life event is a lie and a fake and sow doubt.
"I think we're in potentially the last days of where we have any confidence in the veracity of what we see digitally," he said.
Some major tech companies, such as Open AI, the company behind ChatGPT, have warned Congress about the dangers of AI tech in the political world.
"My worst fears are that we…the technology industry, cause significant harm to the world. I think if this technology goes wrong, it can go quite wrong," Open AI CEO Sam Altman told the Senate Judiciary Committee in May.
Some leaders in Washington, D.C. are already responding.
Last month, President Joe Biden signed an executive order aiming to tackle safety and security concerns about AI.
A bipartisan group of senators is working on drafting AI regulation, and the Federal Election Commission is considering amending regulations already on the books to prohibit uses of "deliberately deceptive" AI in campaign ads.
On the campaign trail, some Republican presidential candidates, such as Vivek Ramaswamy and Asa Hutchinson, have acknowledged the potential impact of artificial intelligence.
Kevin Liao, a senior director at the political consulting group Bryson Gillette who previously worked on President Joe Biden and Sen. Elizabeth Warren's campaigns, told ABC News Live that rules with mandatory disclaimers on campaign material that uses AI-generated content would go a long way.
"I think that would be an incredibly useful tool so that voters seeing these ads have a sense of what's real and what's not," he said.
Liao also warned that candidates need to think outside their own campaigns when it comes to AI technologies as he noted foreign adversaries have access to the same tools.
"We have seen in past election cycles how, for instance, foreign actors have manipulated social media to get in the feeds of American voters and feed them misinformation. AI can absolutely be used in the same way," he said. "And that is definitely one of the concerns that we should all have about the technology heading into this election cycle."
Copyright © 2023, ABC Audio. All rights reserved.