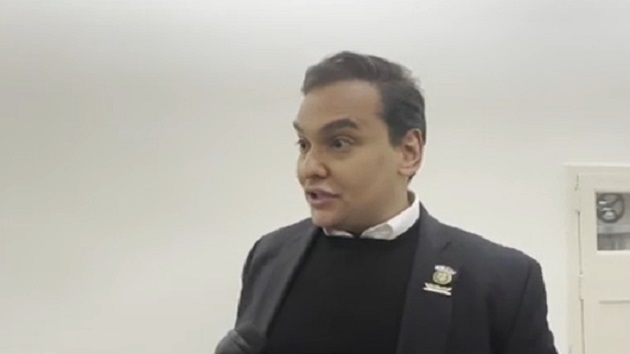 (NEW YORK) — Rep. George Santos pleaded not guilty Friday to the charges contained in a superseding indictment that accused him of stealing people's identities, making charges on his donors' credit cards without their authorization and lying to federal election officials.
Trial was set for Sept. 9, 2024, and is expected to last three weeks.
The 23-count superseding indictment filed earlier this month charges the New York congressman with "two counts of wire fraud, two counts of making materially false statements to the Federal Election Commission (FEC), two counts of falsifying records submitted to obstruct the FEC, two counts of aggravated identity theft and one count of access device fraud," the United States Attorney's Office in the Eastern District of New York said in a release.
Santos is keeping his lawyer, Joe Murray, despite a potential conflict of interest involving others associated with the case.
The new charges followed the indictment this month of Santos' former campaign finance chief Nancy Marks. Prosecutors allege they enlisted 10 family members without their knowledge to donate to the campaign to make it seem like Santos was getting enough support to qualify for party funds.
According to the charges, Santos allegedly said he lent his campaign $500,000 when he only had $8,000 on hand.
There was no change in bail conditions at Friday's hearing. The next status conference is set for Dec. 12.
In May, Santos was indicted by federal prosecutors on 13 criminal counts, including seven counts of wire fraud, three counts of money laundering, one count of theft of public funds and two counts of making materially false statements to the House of Representatives. He pleaded not guilty to those charges.
Copyright © 2023, ABC Audio. All rights reserved.