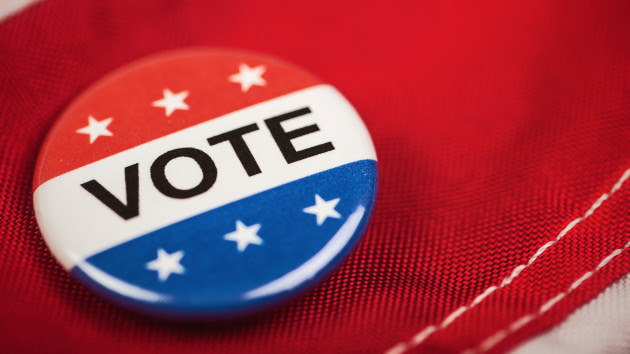 (WASHINGTON) — Donald Trump and Ron DeSantis traded memes and criticisms while, elsewhere on the trail, South Carolina Sen. Tim Scott made an unusual warning about Chinese students in the U.S., President Joe Biden slammed a decision to restrict abortion in a key swing state — and a suspected Democratic primary candidate may have just sent out his first bus of the cycle.
Here are Tuesday's campaign takeaways:
The 'kiss of death' for DeSantis? No way, he says
Former President Trump and his campaign spent the day seizing on the 60-day deadline of what he has called the "kiss of death" timeline for GOP primary rival DeSantis.
That refers to a deadline set by a DeSantis-aligned super PAC strategist telling donors ahead of the first primary debate that the Florida governor had 60 days to catch up to Trump, who remains the most popular candidate in polling, with DeSantis at No. 2.
Trump's team launched a "kiss of death" countdown and has been posting social media compilations of DeSantis' gaffes throughout the cycle — as well as fundraising off of it. The DeSantis campaign fired back with a "Trump accident tracker."
Asked by ABC News about the focus on the "kiss of death," DeSantis downplayed it entirely.
"They [the super PAC] do what they want to do. I think that that's fine. I don't think very many people think that that was a very smart thing to do with whatever was going on with that," he said, adding, "We go in and let it rip."
DeSantis then criticized Trump for not participating in any of the debates. Trump has said he sees no point, given his lead.
Biden officially bows out of New Hampshire
The Biden campaign will officially not file for him to be on the ballot for the first-in-the-nation New Hampshire primary amid an ongoing conflict between the state, which is mandated by law to vote first in the primary, and the national Democratic Party that changed its primary calendar to prioritize states that it feels are more representative of its voters, like Michigan and South Carolina.
In a letter to the New Hampshire Democratic Party, the Biden campaign wrote, "While the president wishes to participate in the primary, he is obligated… to comply with the Delegate Selection Rules."
State Democratic Party Chairman Ray Buckley responded on X saying that Biden will still "win the nomination in Chicago and will be reelected next November."
Scott singles out Chinese national students
During a speech at a stop in Indianola, Iowa, Scott seemed to tell the crowd that they should be wary of Chinese foreign national students on college campuses.
"I am concerned that we are more interested in their tuition [and] we aren't sure whether they're reporting back to the Chinese Communist Party," he said.
He prefaced the comments by saying, "This is not necessarily the most popular thing I'm gonna say."
At the second stop, in Creston, Iowa, Scott was asked by a reporter whether or not he was questioning those students' allegiance. He responded, "Yes."
Biden decries Georgia anti-abortion ruling
The Georgia Supreme Court upheld the state's six-week abortion ban in a new ruling — keeping the status quo and drawing a sharp reaction from President Biden's reelection campaign as Democrats focus on the issue, which polls show have been motivating for some voters in the past.
"Today's decision in Georgia is a direct result of Donald Trump, Brian Kemp, and MAGA Republicans' attacks on a woman's fundamental freedom to make her own health care decisions. As MAGA Republicans running for president champion a national abortion ban, the stakes couldn't be higher," Biden's campaign manager, Julie Chavez Rodriguez, said in a statement.
In his own statement, Georgia Gov. Brian Kemp praised the news after publicly supporting the restrictive law last year on the campaign trail: "Today's victory represents one more step towards ending this litigation and ensuring the lives of Georgians at all ages are protected."
Dean Phillips seems to roll closer to 2024 launch
As speculation continues over whether Minnesota Rep. Dean Phillips will enter the 2024 presidential race and challenge Biden in the Democratic primary, a bus with "Dean Phillips for President" on the side was spotted in Ohio and first reported by a local Minnesota radio station on X.
The trajectory of the bus would seem to put it on track to arrive in New Hampshire in time for Friday's filing deadline to compete in the Democratic primary there.
The bus slogan state, "Make America Affordable Again" and includes Phillips signature line, "Everyone's invited!"
A source familiar with Phillips previously told ABC News over the weekend that he hadn't made a final decision about running but was making preparations and was close to jumping in.
National Democrats have rallied around Biden's bid for a second term, though he already faces a long shot challenge from speaker and author Marianne Williamson.
Copyright © 2023, ABC Audio. All rights reserved.