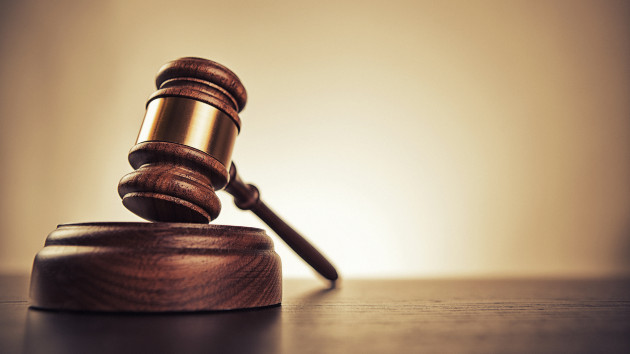 (NEW YORK) — New Jersey Sen. Bob Menendez pleaded not guilty on Monday following a superseding indictment earlier this month accusing him of violating a prohibition on members of Congress from acting as an agent of a foreign principal.
His wife, Nadine Menendez, and the New Jersey businessmen accused of conspiring with the senator already pleaded not guilty to the same charges last week.
Prosecutors filed a superseding indictment on Oct. 12 accusing Menendez, 69, of conspiring with his wife and businessman Wael Hana to have the senator act as an agent of Egypt.
The indictment includes new photos of Menendez, his wife and Hana dining with Egyptian officials that prosecutors said were part of a "corrupt agreement" to provide the senator and his wife with hundreds of thousands of dollars in bribes in exchange for official acts taken to benefit the Egyptians.
Prior to marrying the senator, Nadine Menendez informed her friend, Hana, that she was dating Menendez, upon which prosecutors said the two "arranged a series of meetings and dinners" with Egyptian officials. In exchange for bribe payments, Menendez was meant to help lift a block on U.S. military aid to Egypt, the indictment says.
Menendez released a statement after the new charges were filed, saying, "The government's latest charge flies in the face of my long record of standing up for human rights and democracy in Egypt and in challenging leaders of that country, including President El-Sisi on these issues. I have been, throughout my life, loyal to only one country — the United States of America, the land my family chose to live in democracy and freedom."
The senator first faced charges on Sept. 22 in a sweeping indictment that accused him of taking bribes from the same three businessmen.
"Those bribes included cash, gold, payments toward a home mortgage, compensation for a low-or-no-show job, a luxury vehicle, and other things of value," the indictment said.
In June 2022, federal agents searched Menendez's New Jersey home and found "fruits" of the pair's "corrupt bribery agreement" with the three businessmen, according to the indictment. Investigators found over $480,000 in cash, some stuffed in envelopes and hidden in clothing, as well as $70,000 in Nadine Menendez's safe deposit box. Agents also found gold bars worth over $100,000 provided by either Hana or fellow businessman Fred Daibes, according to the indictment.
Menendez was charged with one count of conspiracy to commit bribery, one count of conspiracy to commit honest services fraud and one count of conspiracy to commit extortion under color of official right. He already pleaded not guilty to those charges. The four others, including Nadine Menendez, also pleaded not guilty.
The senator has said he will not step down and strongly denounced the charges in a press conference after the initial indictment was released.
"Everything I've accomplished I've worked for despite the naysayers and everyone who has underestimated me," he said on Sept. 25. "I recognize this will be the biggest fight yet. But as I have stated throughout this whole process, I firmly believe that when all the facts are presented, not only will I be exonerated, but I still will be New Jersey's senior senator."
Copyright © 2023, ABC Audio. All rights reserved.