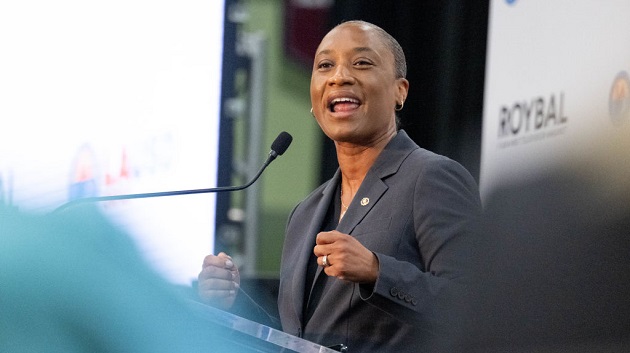 (WASHINGTON) — California Sen. Laphonza Butler will not seek to be elected to a full term in 2024 after she was appointed to succeed the late Dianne Feinstein, a decision that removes one potential candidate from an already crowded field, she said in a statement on Thursday.
"Knowing you can win a campaign doesn't always mean you should run a campaign," she said, in part. "I know this will be a surprise to many because traditionally we don't see those who have power let it go. It may not be the decision people expected but it's the right one for me."
The news was first reported by The New York Times.
This is a developing story. Please check back for updates.
Copyright © 2023, ABC Audio. All rights reserved.