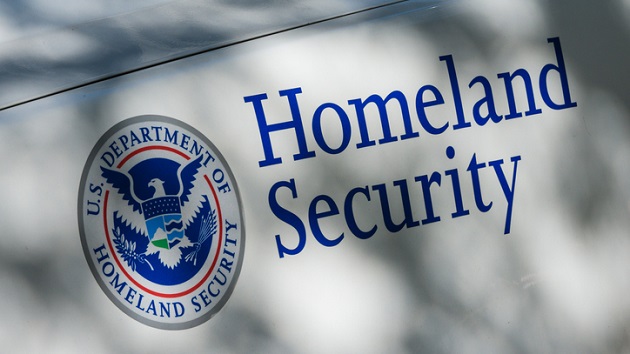 (WASHINGTON) — An office at the Department of Homeland Security that helps detect biological and chemical weapons could shutter if Congress doesn't fund it by December — an increasingly likely possibility as Republicans on Capitol Hill struggle to select a speaker.
The Countering Weapons of Mass Destruction Office at the Department of Homeland Security, which is the one-stop shop for the department's detection and research of biological weapons, will close if not funded by December because of language put into the initial development of the office in 2018.
Some of the capabilities of the office include supporting large events like the Macy's Thanksgiving Day Parade with radiological detection devices and supporting state and local governments with nuclear detection devices.
"This is a highly charged environment, and the threat environment is complex and it is complicated," Mary Ellen Callahan, the assistant secretary for countering weapons of mass destruction, told reporters at DHS headquarters on Thursday. "The CWMD office was created to have the subject matter expertise to be able to address a multitude of chemical, biological, radiological and nuclear threats and to go and help support those who are the first responders, who are really the canaries in the coal mine, so to speak, and to help support the homeland."
The office she oversees is the only one that looks at "state, local, tribal, territorial aspect of response to nuclear threats," she said.
For example, the programs that partner with 14 major cities to detect and prepare a response for nuclear events would go away, Callahan said.
Officials within the office said budgetary constraints could cause a strain for those cities.
"They would have to recreate [the CWMD office] and spend resources that they don't presently have," one DHS official said.
Callahan told reporters that lawmakers are on board with legislation for the office to continue it is just about how to get it done in time before the office is terminated.
"It's a complicated congressional environment," she said.
Much House business — including appropriating funds to government agencies — has come to a grinding halt following the ouster of former Speaker Kevin McCarthy. After House Republicans twice rejected Rep. Jim Jordan for speaker, it appears there will be a third floor vote, although the timing is not yet clear.
Copyright © 2023, ABC Audio. All rights reserved.