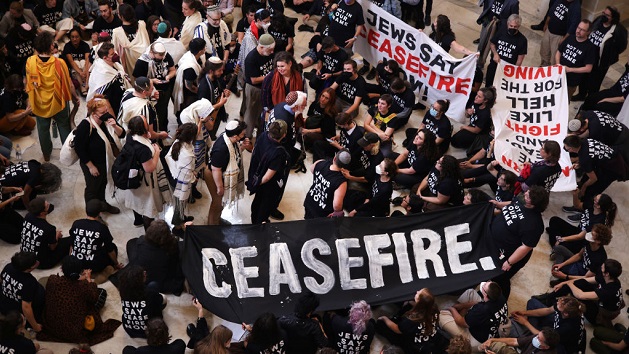 (WASHINGTON) — Hundreds of people protesting the Israel-Hamas war on Wednesday occupied one of the buildings in the U.S. Capitol complex and some appeared to be arrested by U.S. Capitol Police.
The demonstrators, organized by a left-wing Jewish group, entered the building at different security entrance points and then assembled in the Cannon House Office Building rotunda, a Capitol Police spokesperson said.
More than 100 people had gathered in the rotunda and were protesting when authorities began to detain them.
Police did not have an immediate estimate on how many protesters who occupied the building were then detained.
This is a developing story. Please check back for updates.
Copyright © 2023, ABC Audio. All rights reserved.