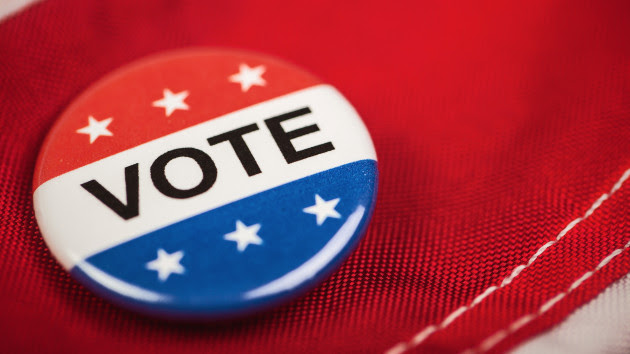 (WASHINGTON) — Presidential candidates are continuing to fill their coffers more than a year ahead of the 2024 election, with details of their third-quarter 2023 fundraising emerging ahead of Sunday's filing deadline.
President Joe Biden and the Democratic National Committee raked in a massive haul, while former President Donald Trump handily leads the GOP primary field in fundraising.
Biden and DNC
Biden and the DNC raised $71 million in the third quarter, the president's campaign said, as Democrats grow their war chest heading into 2024.
The groups, and their joint fundraising committees, finished the quarter with $91 million on hand, $14 million more than what they had going into it, the Biden campaign said. That sum came from nearly 500,000 donors.
The campaign also said that 97% of the groups' donations came from small-dollar donors, people giving less than $200 — matching the same rate as in quarter two. The Biden campaign said the average donation was $40.
"These numbers are a testament to one of our core objectives early in this campaign: raise the resources needed to run an aggressive campaign that will win in November 2024," Biden campaign manager Julie Chavez Rodriguez said in a statement.
The $71 million the campaign announced Sunday is on par with what they trumpeted in the second quarter, $72 million.
The total raised by Biden and the DNC matches the $71.5 million former President Barack Obama and the DNC hauled within the same period in 2011 after Biden's second-quarter total fell $14 million short of Obama's. (Biden announced his reelection campaign on April 25; in comparison, Obama had a three-week head start because he announced on April 4, 2011.)
Biden, first lady Jill Biden, Vice President Kamala Harris and second gentleman Doug Emhoff each held big-dollar fundraisers across the country this quarter.
The resulting eight-figure donation haul underlines the Biden campaign's ability to pitch his reelection to voters — at a time when polling continues to show Americans have soured on his leadership on a range of issues.
Donald Trump
Trump raised $45.5 million in the third quarter of this year, according to his campaign.
Trump's team entered October with more than $37.5 million in the bank and nearly $36 million of that designated for the crowded Republican primary contest, the campaign said.
The $45.5 million raised from July through September is the total raised between Trump's presidential campaign committee and his leadership PAC Save America, Trump campaign spokesperson Steven Cheung said.
Over the last few months, the Trump campaign has been aggressively fundraising off of his court battles — he is criminally charged in four cases and has pleaded not guilty — while blasting out dozens of solicitation emails around each indictment and courtroom appearance.
Despite those controversies and unprecedented legal baggage, he remains popular with Republican voters, his donations and polling shows.
In late August, the Trump campaign said it raised more than $9.4 million in less than a week after his mug shot was released following his surrender in his Fulton County, Georgia, indictment related to the push to overturn the 2020 election. He denies all wrongdoing. The campaign said it raised $20 million that month alone.
The $45.5 million haul in the third quarter is up by $10 million from the second quarter, and the $35 million haul from the second quarter was double the total raised from the first quarter this year.
Ron DeSantis
Florida Gov. Ron DeSantis' campaign has announced he brought in $15 million during the third quarter fundraising period between his campaign committee, leadership political action committee and joint fundraising committee.
The haul was less than the $20 million he brought in during the second quarter, about six weeks after he jumped into the 2024 Republican presidential primary. Since then, while DeSantis remains the No. 2 most popular candidate in the field, behind Trump, his support among conservative voters has been sliding in polls and Trump maintains a double-digit lead.
On top of that, only $5 million of the $15 million DeSantis said he raised last quarter can be used in the GOP nominating contest. The rest is bottled until the general election.
"Anyone that knows Ron DeSantis knows that he is a fighter, a winner, and a leader," said James Uthmeier, campaign manager for DeSantis.
Nikki Haley
Former South Carolina Gov. Nikki Haley's campaign announced that she raised more than $11 million "across her three hard-dollar entities", adding to her previous haul of $7.2 million during the second quarter and bringing her total to $26 million since launching, per the campaign.
"We have seen a big surge in support and have real momentum," said Haley spokesperson Olivia Perez-Cubas. "Nikki is emerging as the candidate who can move America beyond the chaos and drama of the past and present, and we have the resources we need to do it."
Haley has enjoyed a surge of attention after the first two GOP primary debates.
Tim Scott
South Carolina Sen. Tim Scott's campaign said he raised $5.92 million across his allied entities in the third quarter and entered October with $13.3 million in the bank, according to a spokesperson.
That puts him with the second-most cash on hand behind Trump. But Scott raised significantly less in the third quarter than several of his opponents, including Trump, DeSantis and Haley.
Still, a campaign spokesperson insisted to ABC News, "We are fully equipped and ready to go through the early states."
Mike Pence
Former Vice President Mike Pence is set to report relatively weak fundraising numbers when his campaign finance filing is due to be made public.
Pence will report having raised $3.3 million in the third quarter, with $1.2 million on hand but $620,000 in debt. Pence chipped in $150,000 from his personal funds, according to the campaign.
The campaign did not reveal Pence's donor count, but Pence said Friday after filing for New Hampshire's primary that he "hopes" to be on the next Republican primary debate stage — instead of his past statements, that he "looks forward" to being there.
"We're gonna tell our story. We're going to work hard and we'll keep you posted," he told reporters.
Doug Burgum
North Dakota Gov. Doug Burgum reported raising $3.4 million in the third quarter of the year. The figure includes a $2 million loan the governor made himself. He heads into the end of the year with $2.3 million on hand.
This is significantly less money than Burgum's previous filing, though he has consistently been largely self-funded.
Chris Christie
Former New Jersey Gov. Chris Christie's campaign reported Sunday that it raked in a fundraising haul of $3.7 million in the most recent quarter. Christie has raised a total of roughly $5.4 million since launching his campaign in June and his campaign said he ended the third quarter with $3.9 million on hand.
The campaign reported spending roughly $1.4 million from July to September, and is free of any debt or loans as of the end of September.
Per the campaign's latest fundraising appeals, it still has not hit the 70,000-donor threshold that Christie would need to make the third Republican debate stage.
ABC News' Gabriella Abdul-Hakim, Libby Cathey, Abby Cruz, Hannah Demissie, Fritz Farrow, Lalee Ibssa, Nicholas Kerr, Soo Rin Kim, Will McDuffie and Kelsey Walsh contributed to this report.
Copyright © 2023, ABC Audio. All rights reserved.