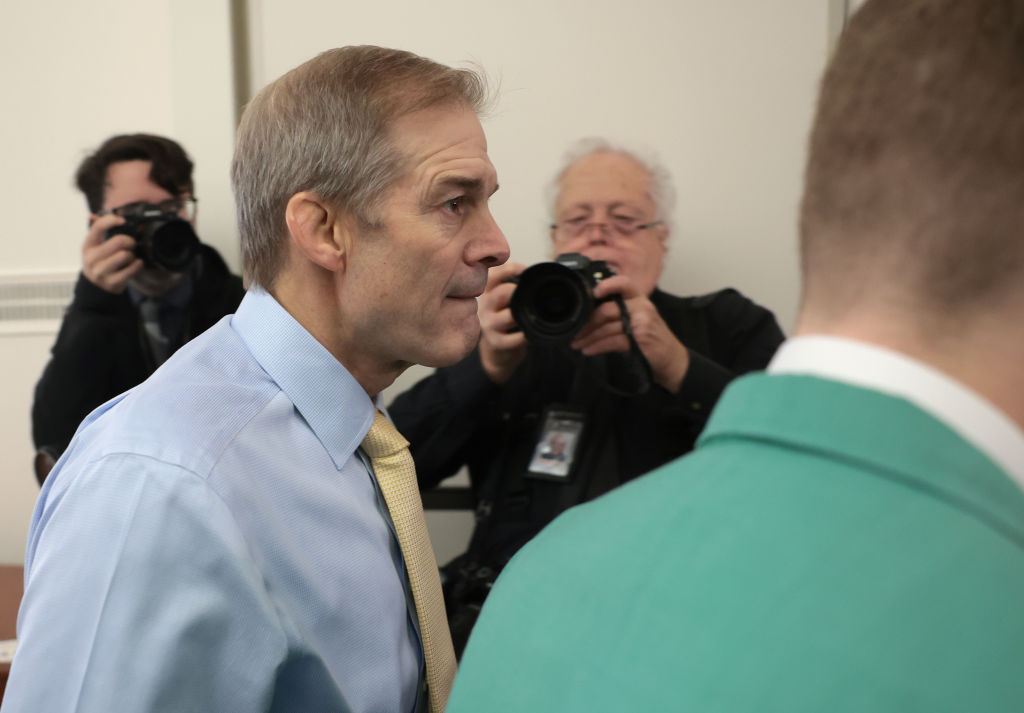 (WASHINGTON) — House Republicans are casting ballots for the next speaker in a candidate forum Friday afternoon — now with two candidates: Rep. Jim Jordan and Rep. Austin Scott. It's the latest in a speakership battle riddled with chaos and uncertainty that is leaving many GOP members pessimistic.
The candidates are working to get enough votes to secure the top spot after Rep. Steve Scalise backed out of the race Thursday night. On Friday afternoon, Scott, R-Ga., a member of the Armed Services Committee who has been close to GOP leaders, filed to run for speaker against Jordan.
"We are in Washington to legislate, and I want to lead a House that functions in the best interest of the American people," Scott posted to X, formerly known as Twitter, Friday.
The candidate forum, which began at 1 p.m. Friday, will show how many House Republicans support the candidates' quest for the gavel before an official vote on the House floor. Some lawmakers had left town and were called back to cast their votes. Former Speaker Kevin McCarthy told ABC News that Jordan has his vote.
Just over a week after McCarthy was ousted from the speakership, Scalise — whom the conference nominated in a closed-door session Wednesday — officially backed out after he didn't appear to have the 217 votes needed to become speaker. Just hours later, Jordan, the chairman of the House Judiciary Committee started working the phones, calling members to ask for their support, multiple sources told ABC News.
It's the latest twist in a disorderly speaker contest. And now optimism is fading among some Republicans.
"There's not a person in America — and that includes the Republican conference — that is going to get 217 votes," Rep. Steve Womack, R-Ark., told ABC News Senior Congressional Correspondent Rachel Scott Friday.
He issued a blistering warning this could have consequences ahead of the 2024 election.
"This is not the place you want to be as you start moving into the election cycle. And 2024 America collectively may indeed say that we handed you the reins of power in the House of Representatives. And this is what we got for it and so it wouldn't surprise me if they don't demand it back," he said.
Womack would not say if he plans to support Jordan — signaling he has some concerns, calling him a "polarizing figure."
"… I believe our best speaker candidate needs to be able to appeal to the House as a whole," Womack said.
There are serious questions about whether any Republican can unite the party.
McCarthy insisted the conferences is not fractured, telling ABC News Senior Congressional Correspondent Rachel Scott Thursday night that "It's 4% of the conference … it's 4% of the conference and all the Democrats that want this chaos."
Jordan spoke with ABC News' Scott as he walked into the candidate forum Friday afternoon, saying he believes he could get the votes.
"I think I can bring our team together," he said.
ABC News' John Parkinson, Jay O'Brien and Sarah Beth Hensley contributed to this report.
Copyright © 2023, ABC Audio. All rights reserved.