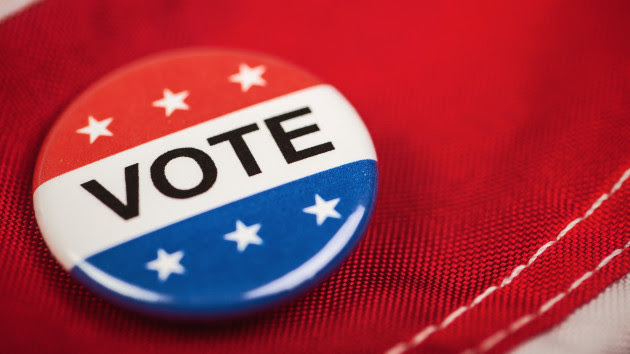 (WASHINGTON) — The Human Rights Campaign (HRC), the National Center for Transgender Equality (NCTE) and Equality PAC, three of the nation's leading LGBTQ+ organizations, endorsed President Joe Biden's reelection campaign on Tuesday — the eve of National Coming Out Day.
"Without question, the Biden Administration has been the strongest advocate for the needs of transgender Americans of any presidential administration in American history," Rodrigo Heng-Lehtinen, the executive director of the NCTE Action Fund, the group's political arm, said in a statement.
HRC President Kelley Robinson pointed to Biden's signing of the Respect for Marriage Act — which codified same-sex marriage into law — and his appointment of a record number of openly LGBTQ+ people to judgeships as the organization's reason for backing the president.
Biden and first lady Jill Biden are set to speak at HRC's national dinner in Washington on Saturday.
"This leadership is crucial now more than ever as LGBTQ+ Americans are living in a state of emergency — experiencing unprecedented attacks from extremist politicians and their right wing allies in states across the country, who are working tirelessly to erase us," Robinson said in a statement.
The groups' joint endorsement comes as 2024 Republican presidential hopefuls have made restrictions on LGBTQ+ issues a part of their campaign pitch to voters.
At last month's Republican primary debate, businessman Vivek Ramaswamy falsely said that "transgenderism, especially in kids, is a mental health disorder," using a term to describe transgender people that many trans supporters view as bigoted. The medical community does not consider being transgender a mental illness.
On the debate stage in September, former Vice President Mike Pence promised, "We're going to pass a federal ban on transgender chemical or surgical surgery anywhere in the country. We've got to protect our kids from this radical gender ideology agenda."
In July, Florida Republican Gov. Ron DeSantis unveiled his plan to "rip the woke out of the military" by banning drag shows on bases, among other things, which led the Biden campaign to take its first on-the-record swing at the governor of the 2024 cycle.
Last year, DeSantis signed into law the Parents Rights in Education bill, which limits discussion of sexual orientation and gender identity in many grade school classrooms. Supporters of the law, including DeSantis, say it is about preventing inappropriate content from being shown to kids, but critics labeled it the "Don't Say Gay" bill.
In a statement to ABC News, Biden campaign manager Julie Chavez Rodriguez singled out "MAGA Republicans [who] are hell-bent on taking away LGBTQ+ Americans' hard-fought freedoms and are using our fellow Americans' identities for political warfare."
The endorsement also comes as the Department of Homeland Security in May alerted law enforcement that violent threats against LGBTQ+ Americans have increased in the past year.
Shortly after that alert, HRC issued its first ever "national state of emergency," citing "tangible and dangerous" threats.
HRC said they are looking to organize as many as 62 million voters across the country and to directly target voters in six battleground states — Arizona, Georgia, Michigan, Nevada, Pennsylvania and Wisconsin — ahead of the 2024 election.
NCTE said they are planning a national voter registration effort.
"The stakes of this election could not be higher for LGBTQ+ Americans, and President Biden is committed to fighting for every American's fundamental freedoms," Rodriguez said.
Copyright © 2023, ABC Audio. All rights reserved.