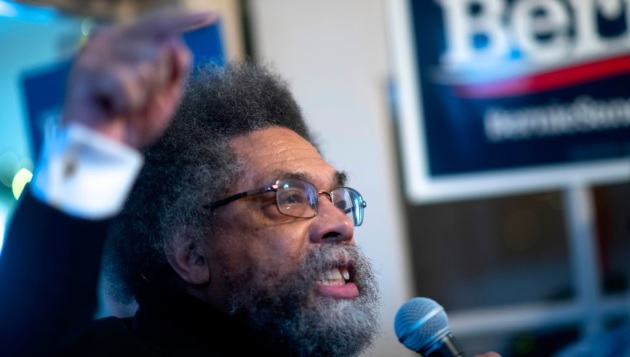 (WASHINGTON) — Progressive activist Cornel West switched parties for the second time as he wages a third-party presidential campaign.
West is planning to run as an independent for president, ditching the Green Party, which has a more formalized infrastructure to gain access to the ballot, shifting the calculus of how much of a threat he poses to snatch votes away from President Joe Biden next year.
Meanwhile, GOP rabble-rouser Rep. Matt Gaetz, Fla., hinted he intends to stay in the House for the while.
Here's what you need to know from the campaign trail.
Third ticket's the charm
West, a left-wing academic with a broad following on the Democratic Party's fringe, said he would run as an independent Thursday rather than compete for the Green Party's nomination.
West's campaign explained the switch by pointing to the process for winning the party nod rather than just running as an independent and gaining access to ballots on his own.
"Democracy means more choices, not backroom deals; it means freedom to vote your conscience without being shamed or bullied. As Dr. West's campaign for president grows, he believes the best way to challenge the entrenched system is by focusing 100% on the people, not on the intricacies of internal party dynamics," West's campaign said in a statement.
West had previously been running for the nomination of the relatively unknown People's Party before moving over to the Green Party, a shift he attributed at least in part to the Green Party's more robust ballot access infrastructure.
Switching to campaign as an independent, though, would appear to run counter to that thinking, given that the Green Party would offer West an easier path to earning a place on several states' ballots, while running as an independent means he would have to go through the process of qualifying for the ballot in every state and territory on his own.
However, the move is likely welcome news for Democrats, who are biting their nails over whether a third-party bid by someone with West's name recognition could peel off liberal voters from Biden next year.
Gaetz not moving out of the House
Gaetz, who earned the enmity of many of his GOP colleagues by engineering the ouster of former Speaker Kevin McCarthy, R-Calif., this week, swatted away speculation that he has his eyes set on the governor's mansion in Florida in 2026.
"I'm not running for governor," he told CBS News Miami. "I'm exactly where I'm supposed to be. I'm doing exactly what I'm supposed to be doing."
To be sure, lawmakers often say they're not running for offices that they end up competing for, and there's a long time for Gaetz to possibly change his mind. But Gaetz's comments come as speculation reaches a boiling point that his offensive against McCarthy was intended in part to raise his name recognition in an effort to move his office from Washington to Tallahassee.
Current Gov. Ron DeSantis, who is seeking the Republican presidential nomination, would be barred from running for reelection in 2026 due to term limits.
GOP candidates migrate to new attack line
Republican presidential candidates launched political attacks on the White House after it was announced that the Biden administration would waive 26 federal laws to allow border wall construction in Starr County, Texas.
"I will await his apology!" Trump wrote on his Truth Social platform.
"Well, isn't that interesting?" DeSantis asked an Iowa radio host Thursday before touting his own plan for mass-deportations of undocumented immigrants.
Biden has lambasted a border wall and maintained Thursday that he had no choice but to approve the border wall construction after funds for it were appropriated by Congress.
Pence reaches for 20% — in spending
Former Vice President Mike Pence, who is polling in the single digits in the GOP presidential primary, announced Thursday he would work to pass a constitutional amendment limiting spending to one-fifth of the economy.
Under Pence's proposal, the amendment could only be waived by a declaration of war or by a two-thirds congressional vote.
"Because of Bidenomics, American families are forced to tighten their purse strings. It's not too much to ask our federal government to do the same," Pence said in a statement. "As President, I will break this relentless break-the-bank cycle and usher in a new era of fiscal responsibility in our nation's capital. I will work with Congress to set a cap on federal spending at one-fifth of our nation's economy. No more runaway spending and no more fiscal freefall."
It is highly unlikely that the push would go anywhere if Pence ended up in the White House, but the plan appears to be part of an effort to bolster his conservative bona fides.
Copyright © 2023, ABC Audio. All rights reserved.