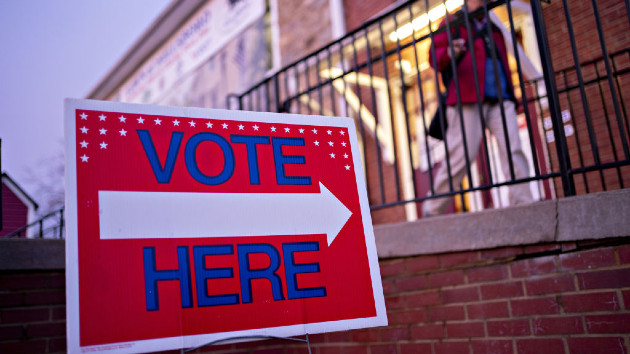 (WASHINGTON) — With a little over a month until Election Day in Virginia, the national Democratic Party is investing more than $2 million in the state to boost candidates as the party fights to keep Republicans from gaining full control of the General Assembly.
Every seat in both the state House of Delegates and state Senate is up for grabs on Nov. 7 and the new investment by the Democratic Legislative Campaign Committee is the latest example of how both parties see the election as critical — not just for gaining legislative power but as indicators of where voters stand on abortion, the economy and more.
The outcome will also shape the political future of Republican Gov. Glenn Youngkin, who is being eyed by some prominent donors as a potential late entry in the 2024 presidential race. (Asked about that possibility, Youngkin said on Fox News last week, "I'm totally focused on Virginia elections and that's what we are going to get done.)
"The stakes are so high and holding on to the Senate and flipping the House in Virginia is so critical," interim DLCC President Heather Williams told ABC News.
The party's show of support comes as Virginia is the only Southern state that has not tightened restrictions on abortion since the Supreme Court struck down Roe v. Wade last year.
If Republicans win full control of the Legislature, Democrats say, Youngkin will try again to ban the procedure after 15 weeks of pregnancy with exceptions after a previous push was blocked by the Democratic-controlled Senate.
Williams said the DLCC has been on the ground in Virginia since January, deploying staff to support candidates and campaigns.
"Our goal in the next few weeks is just to keep everyone super laser focused," Williams said.
Republicans have also raised millions, with Youngkin's Spirit of Virginia political action committee pulling in $5.75 million in this year's second quarter.
The DLCC investment followed the Democratic National Committee pumping $1.2 million into Virginia's legislative races last month.
"Each of the parties is fighting a two-front war," said Dr. Chapman Rackaway, chair of political science at Radford University. "Democrats are going to put maximum effort into defense, retaining the Senate. But they also have the opportunity to take the House of Delegates, so they're going to go on the offensive to try to win one of the open seats."
"If [Republicans] hold [the House] and take the Senate away from the Democrats, then they have their trifecta and Gov. Youngkin gets a significant roadblock to his agenda removed," Rackaway added.
Copyright © 2023, ABC Audio. All rights reserved.