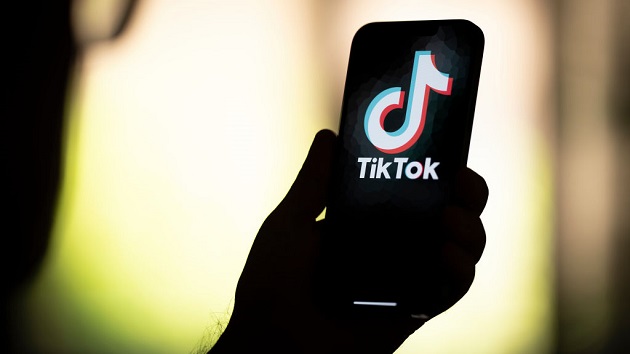 (WASHINGTON) — It started with a short clip of him dancing with social media influencer Jake Paul and what Vivek Ramaswamy called a vision to better engage with younger voters.
It's continued with him documenting his travels on the campaign trail, showing time spent with his two young sons and responding to commenters.
However, the GOP presidential candidate's presence on the popular app TikTok has put a spotlight on his past business dealings and comments, drawing criticism from his rivals about his lack of political experience, as leaders on both sides of the aisle grapple with how or whether to use TikTok because of its links to the Chinese government.
On the GOP debate stage in Simi Valley, California, Wednesday night, Ramaswamy's TikTok presence was the target of aggressive attacks from his primary rivals, including Nikki Haley, who cut off Ramaswamy to shout, "We can't trust you with TikTok," as he tried to explain the importance of reaching the younger generation in order to win the general election.
"TikTok is one of the most dangerous social media apps that we could have," Haley cut in, "… Honestly, every time I hear you, I feel a little bit dumber for what you say."
It was a full-on attack from Haley who had previously said Ramaswamy's "combination of honesty, intellect, and foresight are exactly what we need to overcome our challenges in the years ahead" in her review of his first book, "Woke, Inc.: Inside Corporate America's Social Justice Scam."
Continuing to talk over Ramaswamy as he attempted to defend himself, Haley took another shot: "When you were in business with the Chinese … we can't trust you with TikTok"
Later in the debate, Haley again attacked Ramaswamy when he spoke out against providing military support for Ukraine, saying: "A win for Russia is a win for China. But I forgot you like China."
Haley was referring to Ramaswamy's company, Roivant Sciences, which has subsidiaries in China and has previously partnered with a private-equity arm of a state-owned investment company there. Sen. Tim Scott also took a swipe at Ramaswamy's business dealings in China on the debate stage Wednesday night, comparing it to the scrutiny President Joe Biden's son Hunter Biden is under for his alleged business dealings in China.
However, it's not just Haley. Ramaswamy's TikTok debut comes as most GOP candidates have proposed banning the app or enacting similar safety features, citing national security risks at the hands of the Chinese-owned technology company ByteDance that controls the app.
Scott has pushed legislation that would require app stores to list an app's country of origin "so that parents can make better choices," he's said, while former Vice President Mike Pence has been a vocal proponent of banning TikTok altogether. Arkansas Gov. Asa Hutchinson last year banned TikTok on state-owned devices, saying he does not want China accessing state data. Florida Gov. Ron DeSantis, too, when asked if he would ban the app as president, said "I think so."
Concern about TikTok's digital footprint is also leading to bipartisan efforts in Congress and by the White House to limit its reach. President Joe Biden's administration, which has prohibited the app from being downloaded on federal employees' work devices, has also threatened a national ban if the Beijing-based corporation doesn't divest.
Ramaswamy has also shared his own criticisms of the app, maintaining that children 16 and under "should not be using addictive social media."
Still, Ramaswamy, who has swarmed early states with campaign events, joined TikTok earlier this month, gaining tens of thousands of followers, but also sparking parody accounts and trolls, and forcing him to defend his flip-flop on the widely popular social media app he's previously called "digital fentanyl."
The comments are part of his hard line proposing "decoupling" from China, a country he believes the U.S. relies on too heavily.
"Because you know what he's thinking, he's looking back at me and he's saying, 'Okay. You don't have it in you because you're addicted to me. You're addicted to the fentanyl that I'm pumping across your southern border. You're addicted to the digital fentanyl that I'm putting in your kid's hands in the form of modern social media,'" Ramaswamy said to voters in August, weeks before posting his first TikTok after a convincing conversation with influencer and boxer Jake Paul.
Copyright © 2023, ABC Audio. All rights reserved.