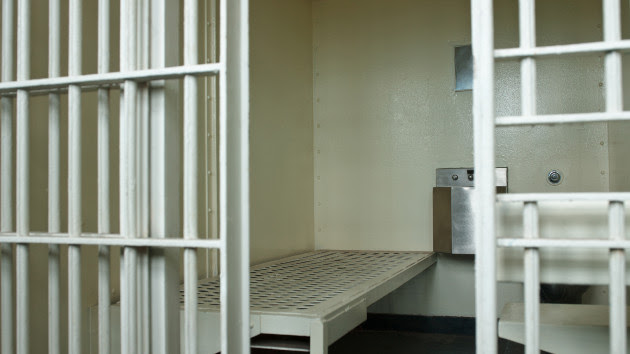 (WASHINGTON) — A potential government shutdown would be "devastating" for Bureau of Prisons employees, according to the head of the union that represents federal staffers at the agency.
A government shutdown appears to be on the horizon with just a few days until funding expires. Lawmakers have until the end of the day Sept. 30 to pass a spending deal to keep the government running.
All Bureau of Prisons officers and employees — more than 34,500 people — would still have to go to work if there is a government shutdown, leaving them without a paycheck.
"A shutdown is absolutely devastating for our members," Brandy Moore-White, the president of CPL-33, told ABC News. "Not only do our members put their life on the line every single day to protect America from the individuals incarcerated, but now they're having to go out … and figure out how they're going to pay their bills and how they're going to feed their families."
She said prison employees put up with a lot on a day-to-day basis, and the shutdown's effects are an added hassle.
"We deal with the worst of the worst every single day and that's a job all in itself," she said. "And then you add the stress of not getting paid on top of it."
Moore-White told ABC News some of the union members live paycheck to paycheck — many of them are single parents or single-income households. In some cases, both members of the family work for the Bureau of Prisons.
She said a lot of her prison employees came to the government for a "secure" paycheck, and when that stability isn't there, it can be stressful.
Morale among union members is already low because of understaffing at many federal prisons, and having a shutdown in the middle of trying to staff up can be tough, Moore-White said.
"Morale is already down and then the moment that you put this on top of it, it plummets," she said. "Law enforcement's not an extremely popular place to work anymore. And so just recruitment alone with the morale and the way that the world is right now has been really rough. But then when you are trying to recruit, people are like, didn't you not get a paycheck for a while? It is detrimental to recruitment as well."
Due to the location of most federal prisons — most of which are located in rural communities, getting access to a food bank during a shutdown can be challenging, Moore-White said.
"A lot of the local unions reached out to food banks, but a lot of the local food banks can't support even the small communities that they're in," she said.
The Bureau of Prisons declined to comment for this story.
Copyright © 2023, ABC Audio. All rights reserved.