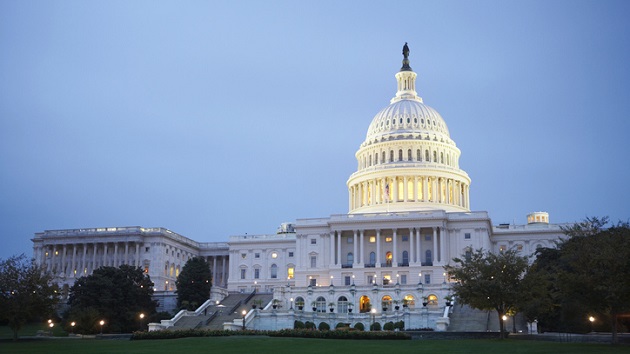 (WASHINGTON) — A government shutdown would worsen the FAA's ongoing air traffic control shortage — eventually resulting in potential travel disruptions.
Approximately 1,000 air traffic controllers would be furloughed next week if Congress can't reach a deal, Transportation Secretary Pete Buttigieg said Wednesday.
The shutdown also would force the Federal Aviation Administration (FAA) to close its ATC training facility in Oklahoma, he said. It would also take some trainee controllers working at airport towers off the job. More than 13,000 certified controllers would continue to work without pay.
"We've obviously seen a lot of disruptions to air traffic, especially this past year. Some of those are caused by weather, some of those were caused by airlines, but a factor can be availability of air traffic control staffing," Buttigieg said at a news conference. "A shutdown lasting a few days could mean we will not hit our staffing and hiring targets next year."
The FAA currently employs 1,200 fewer controllers than it did 10 years ago — despite more passengers and planes in the skies. The agency hired 1,500 controllers this year and is set to hire 1,800 next year — but Buttigieg said that progress would be set back if there's a shutdown.
"We've seen a gap that has opened up over many years for the level of staffing — we finally have that headed in the right direction," Buttigieg said. "But that can't happen if we get stopped in our tracks with training. At the end of the day that means more shortages and more outages, and that can contribute to cancellations."
Buttigieg called on House Republicans to "come to their senses" and pass legislation to keep the government funded.
"It certainly doesn't help with that safety critical job for controllers to come to work with the stress of not getting paid," Buttigieg said. "Each passing day, it gets more difficult and more complicated."
The air traffic controllers union also called on Congress to avoid a shutdown, saying the previous government shutdown at the end of 2018 and the start of 2019 "eroded critical layers of safety" in the nation's airspace.
"Shutdowns resulting from either a lapse in appropriations or expired FAA authorization negatively affect the flying public, cause significant delays to critical programs, waste resources and taxpayer money, harm the economy, and take a toll on NATCA members and their families," Rich Santa, president of the National Air Traffic Controllers Association (NATCA), said last week.
"We cannot let history repeat itself," NATCA said.
Copyright © 2023, ABC Audio. All rights reserved.