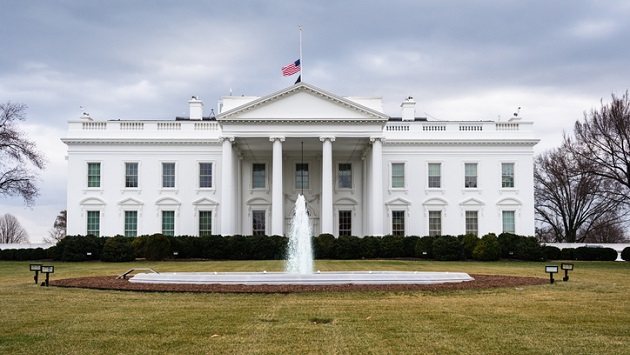 (WASHINGTON) — President Joe Biden announced on Friday the establishment of the first-ever White House Office of Gun Violence Prevention to help reduce the nation's epidemic of gun violence.
"He believes that now is the moment to accelerate our work to reduce gun violence, which is why he is establishing this office," Stefanie Feldman, who will serve as Director of the Office of Gun Violence Prevention, told reporters.
Speaking from the Rose Garden, the president said he took this action "to send a clear message about how important this issue is to me and to the country."
"After every mass shooting, we hear a simple message — the same message all over the country. I've been to every mass shooting, 'Do something, please do something,'" Biden said.
"Do something to prevent the tragedies that leave behind survivors who will always carry the physical and emotional scars; families will never quite be the same; communities overwhelmed by grief and trauma. Do something! Do something," the president continued.
While the announcement does not include a new policy initiative, Biden said the new White House office will "centralize, accelerate and intensify" the administration's efforts to deal with gun violence.
Since taking office, the Biden administration has sought to take action on guns through executive actions, and most notably, the Bipartisan Safer Communities Act, which enhanced background checks for gun buyers under the age of 21 and increased funding for so-called "Red Flag" laws, among other actions.
"There's a big difference between doing the bare minimum and doing everything you can to make sure that the executive actions the president has already announced and the bipartisan Safer Communities Act are implemented to the fullest extent possible, and the president wants to make sure that we have staff on hand to really excel," a senior administration official said.
But the administration has not been able to pass a ban on assault weapons and high-capacity magazines — a campaign pledge from Biden's 2020 run. With the 2024 election on the horizon, Biden again called on Congress to act, and urged voters to take action if they don't.
"If members of the Congress refuse to act, then we'll need to elect new members of Congress that will act, Democrat or Republican. Look, folks, there comes a point where our voices are so loud, our determination is so clear that our effort can no longer be stopped. We're reaching that point. We've reached that point today in my view, where the safety of our kids from gun violence is on the ballot," the president said Friday.
Vice President Kamala Harris will add overseeing the office to her portfolio, and also spoke at the announcement.
"With this new office, we will use the full power of the federal government to strengthen the coalition of survivors and advocates and students and teachers and elected leaders, to save lives and fight for the right of all people to be safe from fear and to be able to live a life where they understand that they are supported in that desire and that right," Harris said.
Included in the audience of the event were members of Congress, state and local officials, survivors and family members, and gun violence-prevention advocates.
"Our losses may be different circumstances, but I know events like this are really hard to attend. You want to be here to promote to change, but it brings back all the memories as if it happened a day ago," Biden told the audience, drawing off his own experiences with loss.
Rep. Maxwell Frost, D-Fla., the first Generation Z and youngest member of Congress, introduced the president, and said the reason he got involved in politics was "quite simple: I didn't want to get shot in school."
Feldman has worked extensively on gun violence issues in the past and importantly, according to a source, has the ear of the president.
The Washington Post first reported that Greg Jackson, a gun violence survivor who heads up the Community Justice Action Fund, and Rob Wilcox of Everytown for Gun Safety, are expected to have "key roles" in the newly formed office.
The U.S. has seen more than 500 mass shooting so far in 2023, according to the Gun Violence Archive. A mass shooting is defined as four or more people shot at one time.
Activist groups, including March For Our Lives and Newtown Action Alliance, have advocated for years for an office for gun violence prevention, saying in an open letter to Biden in 2021 that the establishment of an office would "streamline the government's efforts to reduce violence."
Sen. Chris Murphy, D-Conn., and Frost also introduced legislation last year to create this kind of White House office and liaison. Murphy said in a statement on Wednesday that the move will save thousands of lives.
"Congressman Frost and I introduced legislation earlier this year to establish this office, and though we will continue to push to codify the need for this office, the president's decision to set it up without legislation is a great step forward," Murphy said.
One source ABC News spoke with called establishing the office a big win for the gun violence prevention movement.
As Republicans have retaken the House, the likelihood of congressional action on gun safety issues has dwindled. Biden worked across the aisle to pass gun-safety reforms in the wake of the Uvalde, Texas, school shooting in 2022, but gun safety proponents have continued to advocate for additional measures, such as an assault-weapon ban but also limits on magazine ammunition capacity, universal background checks and safe storage laws.
Peter Ambler, the executive director of Giffords, told ABC News in a statement, "This has been a top priority of ours for years, and it would provide an important center of gravity for leadership across the Administration as the President and Vice President implement the historic Bipartisan Safer Communities Act and continue to push Congress to pass legislation to save lives."
Copyright © 2023, ABC Audio. All rights reserved.