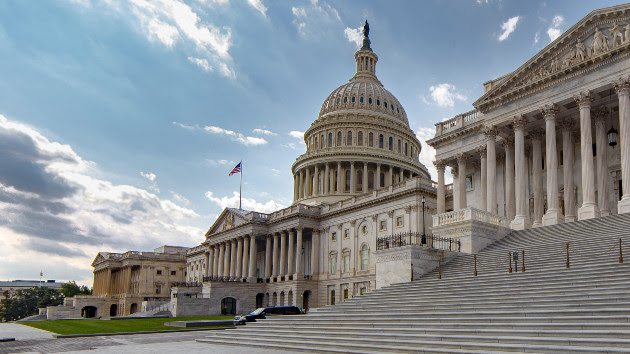 (WASHINGTON) — The GOP-controlled House Oversight Committee on Tuesday announced it would hold a public hearing on President Joe Biden's family's business dealings next Thursday Sept. 28, the first since the House launched its impeachment inquiry, sources told ABC News.
"We're going to have three credible witnesses," chairman James Comer, R-Ky., told ABC News. "We want to be able to explain what exactly an impeachment inquiry is, and what the purpose is."
The other witnesses will be financial law experts and foreign agent registration — to talk about the alleged "evidence" Republicans believe they have gathered about the Biden family's business dealings.
"The Oversight Committee will continue to follow the evidence and money trail to provide the transparency and accountability that Americans demand from their government," a committee statement said.
Comer also said that Republicans would subpoena bank records for Hunter Biden and James Biden — the president's son and brother — as soon as this week.
"As soon as all the i's are dotted and t's are crossed with respect to the paperwork for the impeachment inquiry, then you will see the subpoenas go out the door," he said.
Asked why the committees have not yet subpoenaed the president's records, Comer said it's because investigators have not uncovered evidence that he received any of the scrutinized funds.
"We'll follow the money … whether it be China, Romania, Ukraine, Russia, Uzbekistan, it went from there through a shell company — or two or three — and then it was dispersed to nine different Biden family members," he said.
"At this point, he has not been one of the nine Biden family members," he added.
The White House is adamant that the president did nothing wrong, and that there is no evidence to suggest otherwise after an investigation into any relationship between him and Hunter Biden's business dealings.
White House spokesperson Ian Sams slammed the timing of the hearing just two days before the government could shut down if no funding deal is reached.
"Extreme House Republicans are already telegraphing their plans to try to distract from their own chaotic inability to govern and the impacts of it on the country," Sams said.
"Staging a political stunt hearing in the waning days before they may shut down the government reveals their true priorities: to them, baseless personal attacks on President Biden are more important than preventing a government shutdown and the pain it would inflict on American families," he wrote in a statement.
Copyright © 2023, ABC Audio. All rights reserved.