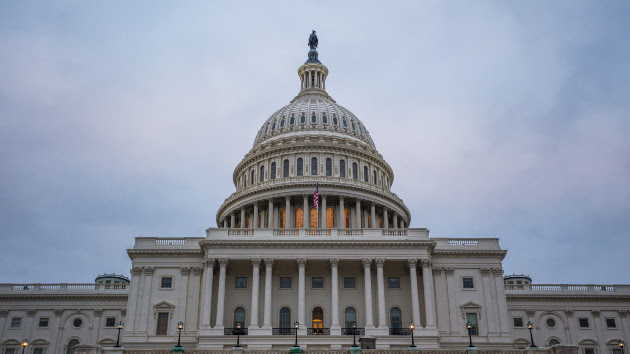 (WASHINGTON) — Attorney General Merrick Garland is set to testify before the House Judiciary Committee Wednesday in a high-stakes hearing where Republican lawmakers are expected to lambast him over his department's handling of criminal probes into former President Donald Trump, President Joe Biden's son Hunter Biden and other high-profile investigations.
But according to remarks released by the Justice Department from Garland's opening statement, he plans to take their criticism of his tenure head-on — arguing their efforts to target career officials is "dangerous" at a time when threats against public servants are on the rise.
"We will not be intimidated," Garland is expected to say in his opening statement. "We will do our jobs free from outside interference. And we will not back down from defending our democracy."
The appearance will be Garland's first time sitting before lawmakers since special counsel Jack Smith indicted Trump for both his handling of classified documents after leaving the White House as well as his efforts to overturn the 2020 election.
And it comes nearly a week after another Garland-appointed special counsel, David Weiss, indicted Hunter Biden on felony gun charges after a plea deal between Weiss and Hunter Biden's lawyers fell apart in court in July.
A third special counsel appointed by Garland, Robert Hur, continues to examine circumstances surrounding documents with classified markings that were found in President Biden's home in Delaware as well as a post-vice presidency think tank in Washington.
Garland is expected to push back against Republicans' claims that the Justice Department is seeking to tilt political scales in Democrats' favor leading up to the 2024 election — and vehemently deny he has taken any directives from President Biden or the White House with respect to any criminal investigation.
"Our job is not to take orders from the President, from Congress, or from anyone else, about who or what to criminally investigate," Garland will say. "As the President himself has said, and I reaffirm here today: I am not the President's lawyer. I will also add that I am not Congress's prosecutor. The Justice Department works for the American people."
Trump has pleaded not guilty to all charges against him. Hunter Biden has not yet entered a plea as part of his case, though his attorneys have said they will fight the charges brought last week. President Biden has denied wrongdoing in his handling of classified materials and vowed to fully cooperate with special counsel Hur's investigation.
Garland has argued his appointments of all three special counsels represents a commitment to ensure the integrity and independence of each of their investigations, and will likely repeat that assertion in fielding questions from Republicans who have sought to portray them as evidence of politicization by the Justice Department.
"Our job is to pursue justice, without fear or favor," Garland will say. "Our job is not to do what is politically convenient."
Several Republicans on the committee, including chairman Jim Jordan, R-Ohio, have previously threatened to initiate impeachment proceedings against Garland over the department's handling of the criminal probe into Hunter Biden.
Jordan has cited testimony before Congress from IRS whistleblowers who have claimed the president's son received preferential treatment from investigators, and that Garland's past testimony before Congress claiming Weiss was given ultimate authority to make charging decisions was inaccurate.
Both Garland and Weiss, in letters to Congress, have disputed the whistleblower's claims.
Republicans have also accused special counsel Smith of bias in his handling of investigations into former President Trump, and earlier this month launched an inquiry into "alleged prosecutorial abuses" by one of the top officials leading the classified documents investigation, Jay Bratt.
Both Garland and Smith haven't directly responded to the allegations about Bratt, though in remarks both have maintained the officials working on the investigations have acted with professionalism.
Garland is also likely to be pressed about a filing from Smith's attorneys made public last week which revealed they are urging a federal judge in Washington to implement a limited gag order that would seek to prevent Trump from making public comments they argue "present a serious and substantial danger of prejudicing" his 2020 federal election interference case.
The proposed request to U.S. District Judge Tanya Chutkan would restrict Trump from attacking witnesses in the Jan. 6 case as well as prosecutors and court officials — with Smith's legal team citing a wave of threats that have been directed towards various individuals, including Smith himself, that Trump has singled out on his social media platform.
Trump and his allies have argued the proposal would violate his free speech rights to respond to the charges leveled against him, though the order proposed by Smith would not prohibit Trump from continuing to publicly proclaim his innocence or to cite public filings from either of the cases.
In previous hearings, Garland has sought to avoid answering questions about specific actions taken by special counsels — which he argues affirms their independence from the department. It's a trend that is likely to continue in Wednesday's hearing as he will be pressed over specific actions of officials in still-ongoing criminal investigations.
Copyright © 2023, ABC Audio. All rights reserved.