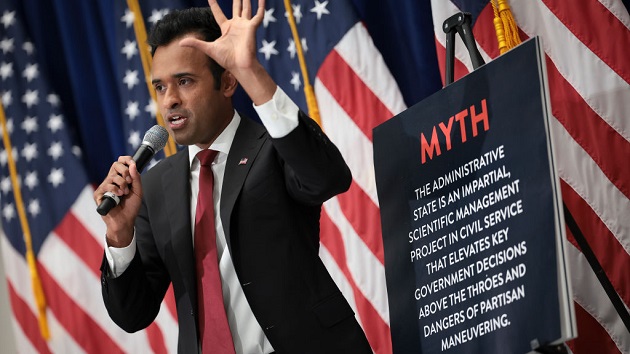 (WASHINGTON) — Building on a key part of his pitch to conservative voters, Republican presidential candidate Vivek Ramaswamy said during a speech in the nation's capital on Wednesday that he wants to cut the federal workforce by 75% — in part by dismantling the government.
Ramaswamy argued that if elected, he would use the "executive authority to shut down redundant federal agencies and to reorganize the federal government accordingly."
This is a developing story. Please check back for updates.
Copyright © 2023, ABC Audio. All rights reserved.