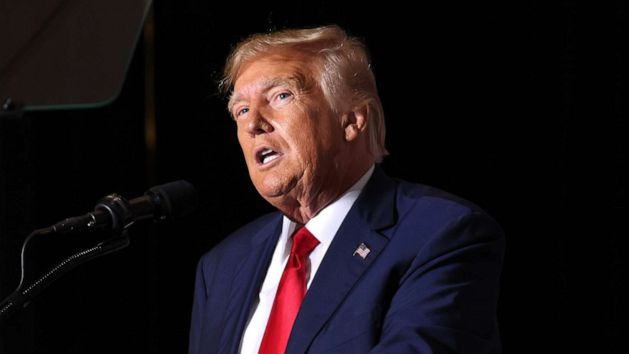 (ATLANTA) — Former President Donald Trump has entered a plea of not guilty in the Georgia election interference case and waived his right to appear at his arraignment, according to a filing this morning.
The former president and 18 others were charged earlier this month in a sweeping racketeering indictment for alleged efforts to overturn the results of the 2020 presidential election in the state of Georgia.
Trump has said his actions were not illegal and that the investigation is politically motivated.
Fulton County Superior Court Judge Scott McAfee on Monday set the date of Sept. 6 for all 19 defendants to be arraigned on charges and enter their pleas in the case.
Several other defendants — including publicist Trevian Kutti, Georgia attorney Ray Smith III and former Trump campaign lawyer Sidney Powell — have also entered not guilty pleas in order to avoid appearing at their scheduled arraignment.
Copyright © 2023, ABC Audio. All rights reserved.