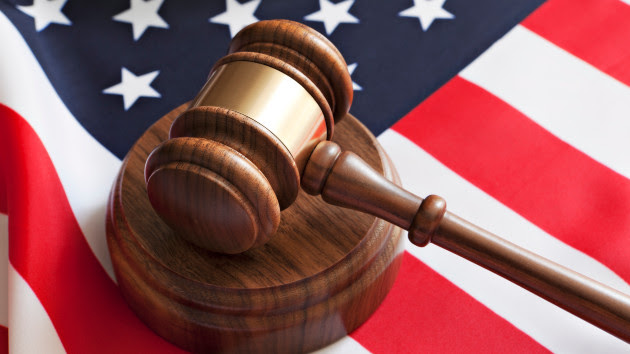 (WASHINGTON) — When Rudy Giuliani and Mark Meadows surrendered on state charges in the Georgia election interference case, they used a service that common criminal defendants use: a bail bondsman.
The president of the company that put up their bonds in Fulton County, Georgia, said hiring a bondsman is "a piece of the puzzle."
"It's no different than paying a lawyer," Daniel Matalon, president of A 2nd Chance Bail Bonds, told ABC News in an interview.
Matalon said he personally dealt with Giuliani's bond as well as those for David Shafer and Cathy Latham, two other co-defendants in the Georgia case brought by Fulton County District Attorney Fani Willis.
Former President Donald Trump and the 18 other defendants are charged by Willis for their alleged illegal efforts to overturn the results of the 2020 presidential election in Georgia. Trump has denied wrongdoing.
A 2nd Chance Bail Bonds also put up the bond for former Trump campaign operative Michael Roman.
Matalon said the relationship he has with the sheriff's office makes the process of surrendering easier.
"There was a lot of communication between myself and the sheriff's office directly," he explained.
When posting a bond, there are two sometimes three entities involved, and hiring a bondsman, who has all the established relationships and connections makes the process easier, he said.
Not only does it make financial sense, he said, but having some help through the process makes things easier for defendants.
After the indictment came out, he said, his phone started ringing and there was a lot of logistics involved because some of the defendants were from out of state.
"There's so many little details that go into this stuff that people don't realize, [and when] you get in with the person that has the relationships from A to Z, that is what I have," he explained. "Why would you want to go tie and all that money for the next two years?"
The process of obtaining a bondsman is normal on state charges, especially in Georgia. The bonding company posts the bail on behalf of a defendant and the defendant pays the bond company a portion of the bond plus a fee for their services.
Having a former mayor of New York City and a former White House chief of staff as clients doesn't change the type of service Matalon's company delivers, he said.
"We've done so many large, complex, hard to do criminal bail bonds for attorneys all across the country," he said. "We're the experts in in that field. So … it's kind of like business as usual."
He said there is a "little bit" more pressure because of the press and components surrounding higher-profile defendants "but at the end of the day, it's still the same process."
Giuliani was "great to deal with. He was very appreciative of the assistance and we tried to make it as easy as possible," Matalon said.
Matalon said he believes the bonds set by the district attorney were "fair" — $100,000 for Meadows, $150,000 for Giuliani.
An average bond, according to statistics provided by the company is just over $7,000, but they have ranged from $130 to $600,000.
"I don't look at these as higher risk than normal," he said. "We have every we have every reason to believe that. Each defendant respects the Judicial process and will take the necessary steps to comply with the requirements of the bond order and the court process."
Copyright © 2023, ABC Audio. All rights reserved.