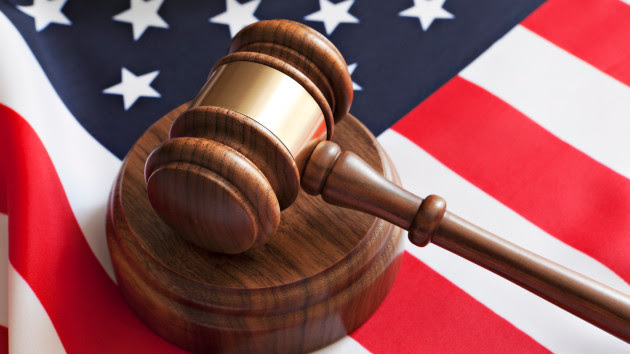 (WASHINGTON) — Special counsel Jack Smith's team and former President Donald Trump's lawyers are due back in court on Monday to present arguments for when Trump's federal election interference case should go to trial.
Smith said in a filing earlier this month that he is prepared to take Trump to trial by Jan. 2, on the grounds that the date would "vindicate the public's strong interest" in a speedy trial.
The special counsel estimated it would take no longer than four to six weeks to put on his case before a jury in Washington, D.C.
Trump's lawyers, in contrast, requested that Judge Tanya Chutkan, the federal judge overseeing the case, schedule the trial for April of 2026 — more than two and a half years from now.
The former president's attorneys cited the large amount of discovery provided to them by the government — roughly 11.5 million pages of evidence — and said in their filing that if they began reviewing the documents today, "we would need to proceed at a pace of 99,762 pages per day to finish the government's initial production by its proposed date for jury selection."
"In this District, ordinary order when faced with such overwhelming discovery is to set a reasonable trial schedule, commensurate with the size and scope of discovery and complexity of the legal issues," Trump's attorneys said in their filing earlier this month.
Trump earlier this month pleaded not guilty to charges of undertaking a "criminal scheme" to overturn the results of the 2020 election by enlisting a slate of so-called "fake electors," using the Justice Department to conduct "sham election crime investigations," trying to enlist the vice president to "alter the election results," and promoting false claims of a stolen election as the Jan. 6 riot raged — all in an effort to subvert democracy and remain in power.
Trump has denied all wrongdoing and denounced the charges as "a persecution of a political opponent."
Trump's lawyers and special counsel prosecutors last appeared in court together in the Jan. 6 matter on Aug. 11 over the terms of a protective order Smith was seeking in order to prevent "the improper dissemination of use of discovery materials."
It's not clear whether Judge Chutkan will address Trump's more recent social media comments about her and witnesses in the case, but earlier she cautioned Trump over public statements he had made, and suggested that his words could backfire by moving the case to trial even faster.
"I intend to ensure the orderly administration of justice in this case as I would with any other case," Chutkan said during the last hearing. "The more a party makes inflammatory statements about this case which could taint the jury pool or intimidate potential witnesses, the greater the urgency will be that we proceed to trial to ensure a jury pool from which we can select an impartial jury."
Copyright © 2023, ABC Audio. All rights reserved.