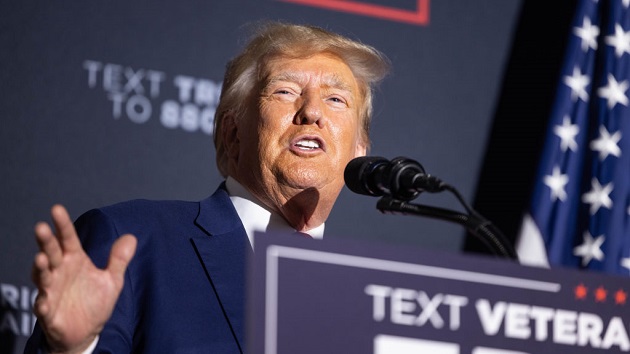 (WASHINGTON) — Former President Donald Trump is planning on not attending the first Republican presidential debate in Milwaukee next Wednesday and is strongly considering sitting down for an interview with Tucker Carlson that day instead, according to sources familiar with the matter.
But sources indicated no final decision has been reached and cautioned Trump can always change his mind last minute.
The Republican National Committee has previously stated it needed two days notice for Trump's final decision to make necessary arrangements.
The debate plans were first reported by The New York Times.
Trump met the RNC donor and polling threshold for the debate but publicly said he wouldn't sign the RNC pledge — a requirement to be on the debate stage — that says the candidate will support the eventual nominee.
Campaign spokesperson Steven Cheung said, "We haven't confirmed anything on our end."
Some of Trump's surrogates will be in Wisconsin during next week's debate, sources told ABC News.
Fox News is airing the debate and Carlson is a former Fox News host.
This is a developing story. Please check back for updates.
Copyright © 2023, ABC Audio. All rights reserved.