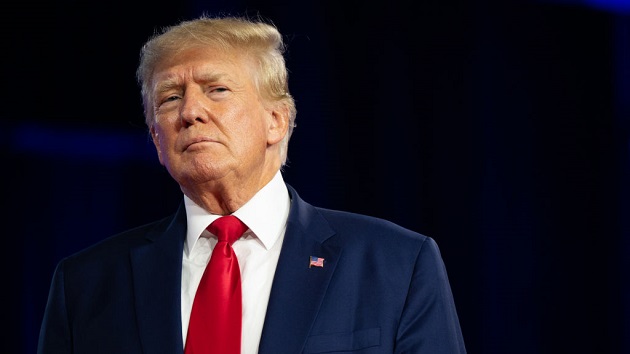 (ATLANTA) — Fulton County District Attorney Fani Willis has proposed a March start date for the trial of former President Donald Trump and 18 others on charges related to efforts to overturn the 2020 election results in Georgia.
The proposed pretrial scheduling order, filed on Wednesday, proposes a start date of March 4.
The date is one day before Super Tuesday in the 2024 presidential race, as Trump seeks a return to the White House.
The proposed trial date also potentially conflicts with Trump's trial in New York on charges of falsifying business records in connection with a hush money payment made to adult film actress Stormy Daniels days before the 2016 presidential election.
That trial is currently scheduled to begin March 25. A spokesperson for the Manhattan district attorney's office told ABC News they would not comment on another jurisdiction's request.
Willis, in Wednesday's filing, also suggested that arraignment in the case take place "for the various defendants" three weeks from now, during the week of Sept. 5.
"In light of the Defendant Donald John Trump's other criminal and civil matters pending in the courts of our sister sovereigns, the State of Georgia proposes certain deadlines that do not conflict with these other courts' already scheduled hearings and trial dates," the filing states.
Trump and 18 others were charged Monday in a sweeping racketeering indictment for alleged efforts to overturn Georgia's election results. The former president says his actions were not illegal and that the investigation is politically motivated.
The indictment is the fourth for the former president, who — in addition to the Manhattan DA's hush money case — also faces federal charges in the special counsel's Jan. 6 and classified documents probes. He has pleaded not guilty in all four cases.
Prior to Trump, no former or current president had ever been indicted.
ABC News' Aaron Katersky contributed to this report.
Copyright © 2023, ABC Audio. All rights reserved.