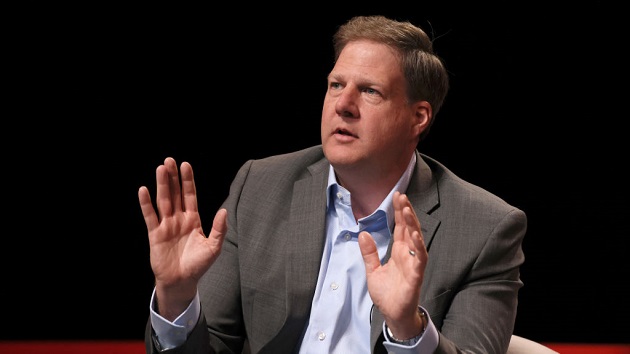 (WASHINGTON) — While there are "very real" and "incredibly serious" allegations against President Joe Biden's family, investigations into them must "play out in court" before congressional Republicans move forward with any impeachment-related proceedings, New Hampshire Gov. Chris Sununu argued on Sunday.
"We have to find out what all the evidence is," Sununu said in an appearance on ABC's "This Week," in a break with a push by others in his party, such as House Speaker Kevin McCarthy.
"If found guilty, yes, I think Congress should definitely take something up," Sununu said.
"I think they're really, really far from really figuring out what the realities there are," he continued. "But those are very serious accusations that have to be followed up, for sure."
Last week, a plea deal struck between federal prosecutors and the president's son Hunter Biden fell apart — at least temporarily — leading Hunter Biden to plead not guilty to tax charges. Prosecutors said in court during the plea deal hearing that their investigation of Hunter Biden was ongoing.
Separately, GOP lawmakers have highlighted an unverified FBI source report alleging that, years ago, a Ukrainian oligarch paid Joe and Hunter Biden $10 million, apparently in return for favors.
The White House adamantly denies this, saying it was investigated under the Trump administration and "debunked." Both the president and his aides have repeatedly said he didn't get involved in his son's business dealings.
On "This Week," Sununu suggested that Republicans should shift their focus to much more pressing issues in the "everyday lives of Americans," such as concerns about the border and the "opioid crisis."
"I'd rather have the focus on those issues. And if the guilty verdict comes out of the Bidens and comes to bear, they can take it up at the appropriate time," Sununu said.
This is a developing story. Please check back for updates.
Copyright © 2023, ABC Audio. All rights reserved.