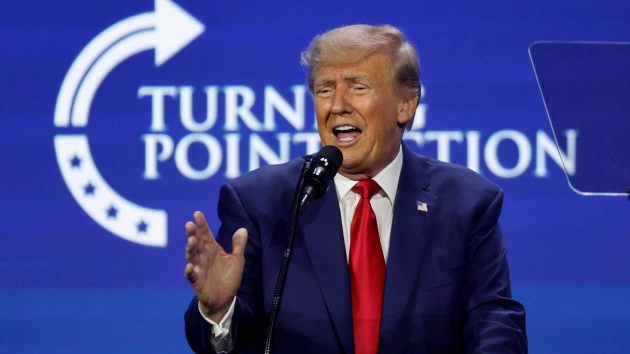 (WASHINGTON) — Lawyers for former President Donald Trump have arrived at special counsel Jack Smith's offices Thursday morning for a meeting as a potential indictment of the former president looms, sources familiar with the matter tell ABC News.
Trump's attorneys, John Lauro and Todd Blanche, are expected to meet with Smith's team following receipt of a target letter alerting Trump he was a target of the special counsel's investigation into efforts to overturn the 2020 election.
Smith was appointed in November by Attorney General Merrick Garland to oversee the investigation into efforts by Trump and his allies to overturn the results of the 2020 election, as well as Trump's handling of classified documents after leaving the presidency.
Copyright © 2023, ABC Audio. All rights reserved.