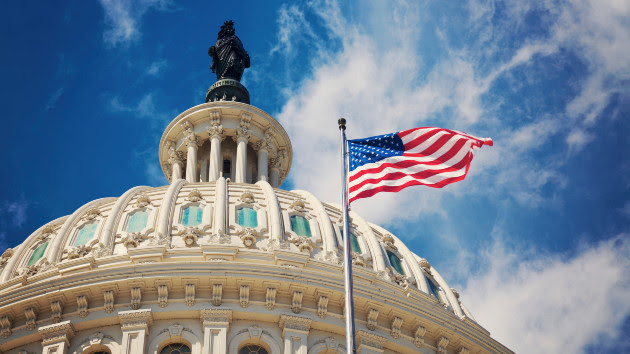 (WASHINGTON) — A former intelligence community official testified Wednesday on an alleged covert government program to recover and reverse engineer crashed alien spacecraft.
David Grusch, a member of a previous Pentagon office tasked with investigating unidentified aerial phenomena, or UAPs, said he was informed of the alleged multi-decade program through his official duties, but was denied access to additional information.
The Pentagon said last month it hadn't found "any verifiable information to substantiate" the claims about crashed alien spacecraft.
"My testimony is based on information I've been given by individuals with a long-standing track record of legitimacy and service to this country, many of whom have shared compelling evidence in the form of photography, official documentation and classified oral testimony to myself and many various colleagues," Grusch told lawmakers, stating he was driven to share it by a "commitment to truth and transparency."
"I am asking Congress to hold our government to this standard and thoroughly investigate these claims," he said. "But as I stand here under oath now I am speaking to the facts as I have been told them."
The remarks came during a bipartisan hearing held by the House Oversight Committee's national security subcommittee. The three witnesses include Grusch, David Fravor, a former commanding officer in the U.S. Navy, and Ryan Graves, executive director of Americans for Safe Aerospace.
Members of both parties stressed the need for greater clarity on UAPs in opening remarks.
"Today we are not just debating the existence of UAPs, we are deliberating on the principles that define our republic, which is a commitment to transparency and accountability," said Rep. Glenn Grothman, R-Wisc., who chaired the hearing.
Copyright © 2023, ABC Audio. All rights reserved.