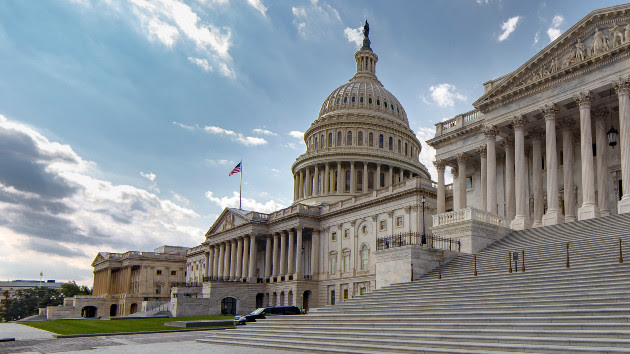 (WASHINGTON) — Two Internal Revenue Service whistleblowers appeared on Capitol Hill Wednesday to testify for the first time publicly about their claims that the Justice Department mishandled its yearslong investigation into President Joe Biden's son, Hunter Biden – allegations disputed by both the Justice Department and the Trump-appointed U.S. Attorney who led the government's case.
Gary Shapley, a 14-year IRS veteran, and his deputy, known only as "Whistleblower X," were expected to reiterate allegations to Republican-led House committees that they've previously leveled in private accusing U.S. Attorney David Weiss of granting favorable treatment to the president's son.
The deputy who testified was revealed to be named Joseph Ziegler.
"Based on this experience, I am here to tell you that the Delaware USAO (U.S. Attorney's Office) and Department of Justice handling of the Hunter Biden tax investigation was very different from any other case in my 14 years at the IRS," Shapley is expected to tell the committee, according to testimony before the House Oversight Committee obtained by ABC News.
In June, the younger Biden struck a deal with Weiss' office to plead guilty to a pair of tax-related misdemeanors and enter into a diversion program to avoid prosecution on a felony gun charge. He will likely avoid jail time if a judge signs off on the arrangement next week in Delaware.
Republicans decried it as a "sweetheart deal," and have pointed to Shapley's allegations as evidence of a justice system that benefitted the president's son.
But Weiss himself has directly disputed some of Shapley's most troubling claims, notably that Justice Department leaders rebuffed Weiss' request for special counsel status.
"To clarify an apparent misperception and to avoid future confusion, I wish to make one point clear: in this case, I have not requested Special Counsel designation," Weiss wrote earlier this month in a letter to Sen. Lindsey Graham, the top Republican on the Senate Judiciary Committee.
Central to Wednesday's hearing will be Shapley's credibility as a witness.
Republicans have framed him as a nonpartisan bureaucrat who came forward at great risk to his career.
But as taxpayers evaluate the merit of Shapley's claims, Democrats have sought to highlight Shapley's decision to hire Empower Oversight, a legal and public relations team comprised of former staffers from the office of Sen. Chuck Grassley, R-Iowa – one of the Senate's fiercest Biden family critics.
Copyright © 2023, ABC Audio. All rights reserved.