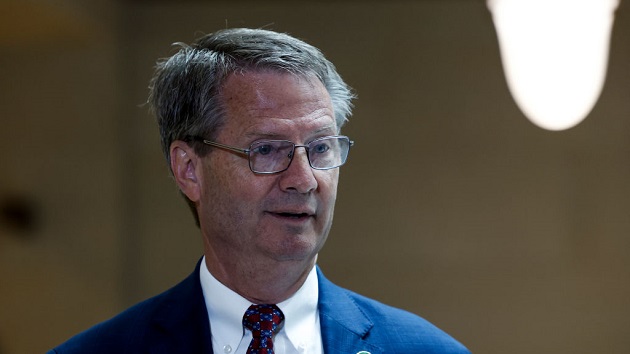 (WASHINGTON) — The Republican-led House Oversight Committee will hold a hearing on UFOs, officially called unidentified aerial phenomena (UAPs), next week.
Rep. Tim Burchett, R-Tenn., announced on Twitter that the session is scheduled for July 26.
The hearing comes after Republican lawmakers have promised to look deeper into UAPs following unconfirmed claims from a former intelligence official that the U.S. military had allegedly found crashed alien spacecraft. The Pentagon has said it hasn't discovered any information to substantiate this claim.
House Speaker Kevin McCarthy was asked Monday if he believes in extraterrestrial life, in light of Burchett's announcement of the hearing.
"I will continue to see," McCarthy told reporters with a grin. "But I think if we had found a UFO, I think the Department of Defense would tell us because they would probably want to request more money."
"I'd love to see whatever facts and information we have," McCarthy continued. "I'm very supportive of letting the American people see what we have, where we go."
Burchett, who is leading the panel's inquiry into UAPs with fellow GOP hard-liner Rep. Anna Paulina Luna of Florida, had previewed the hearing last week.
"We're going to have professionals in here and we're getting blowback from some of the alphabet agencies," he claimed to reporters without elaborating further.
"I'm sick of government … that does not trust the people," he said when pushed by the press for more detail.
Earlier this year, the Pentagon office tasked with reviewing UAPs said it had look at more than 800 cases dating back decades but hadn't identified any that could be attributed to alien origin.
Sean Kirkpatrick, the director of the All-domain Anomaly Resolution Office, told a Senate subcommittee in April "only a very small percentage" of UAP reports could be described as "anomalous."
"The majority of unidentified objects reported to AARO demonstrate mundane characteristics of balloons, unmanned aerial systems, clutter, natural phenomena, or other readily explainable sources," he said at the time.
ABC News' Luis Martinez contributed to this report.
Copyright © 2023, ABC Audio. All rights reserved.