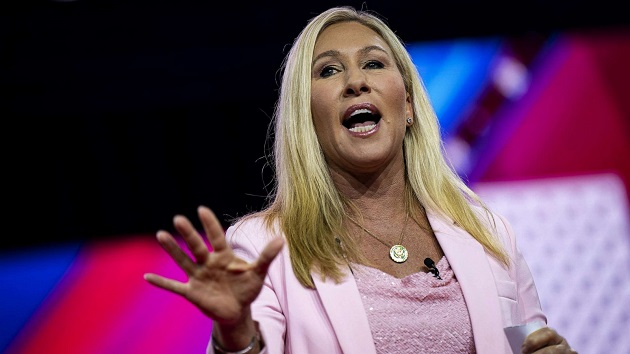 (WASHINGTON) — The House Freedom Caucus, a hard line conservative group, voted last month to oust Georgia Rep. Marjorie Taylor Greene, multiple sources confirmed to ABC News.
The caucus held a vote to remove Greene as a member just before Congress went on recess at the end of June, sources said.
When asked about the vote, Greene did not directly address her status with the House Freedom Caucus but said in a lengthy statement to ABC News that she serves her constituents — "no group in Washington."
The news was first reported by Politico.
This is a developing story. Please check back for updates.
Copyright © 2023, ABC Audio. All rights reserved.