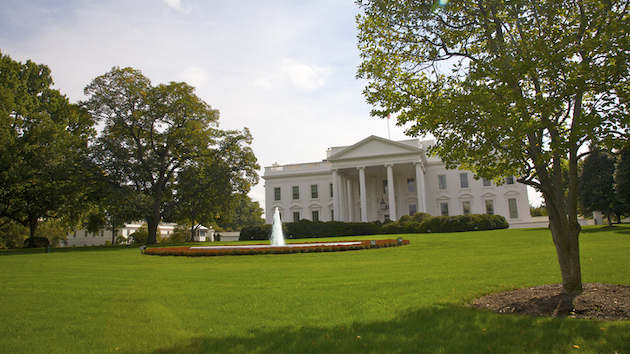 (WASHINGTON, D.C.) — The Secret Service on Tuesday said it was investigating an "unknown item" found inside the White House complex on Sunday and sources said it was described in radio traffic as a cocaine-like substance.
"On Sunday evening, the White House complex went into a precautionary closure as officers from the Secret Service uniformed division investigated an unknown item found inside a work area," Secret Service spokesperson Anthony Guglielmi said in a statement.
"The DC fire department was called to evaluate and quickly determined the item to be non-hazardous. The item was sent for further evaluation and an investigation into the cause and manner of how it entered the White House is pending," he said.
Sources told ABC News radio traffic from D.C. Fire and EMS described a powdery, cocaine-like substance found on the White House grounds.
"We have a result on the [inaudible]" a voice on the traffic can be heard saying. "We have a yellow bar stating cocaine hydrochloride."
Cocaine hydrochloride can be used as an anesthetic or to control bleeding, but it is also considered to have effects similar to crack cocaine, according to the study National Library of Medicine National Center for Biotechnology Information.
"The physiological and psychoactive effects of cocaine are similar regardless of whether it is in the form of cocaine hydrochloride or crack cocaine (cocaine base)," the study says.
The "item" was sent to a Secret Service lab for further testing, the sources said.
The White House on Tuesday referred reporter questions about the matter to the Secret Service.
ABC News' Justin Gomez and Quinn Owen contributed to this report.
Copyright © 2023, ABC Audio. All rights reserved.