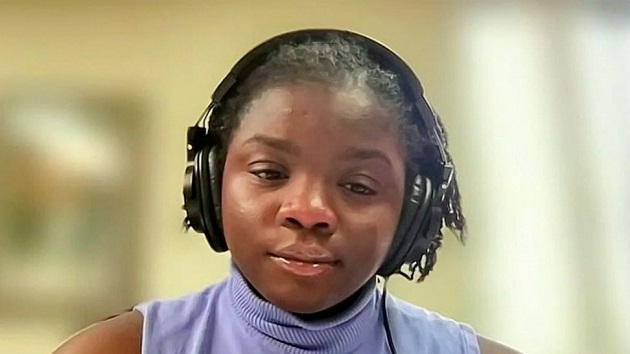 (NEW YORK) — Students debated the fairness of a landmark Supreme Court decision on Thursday that sets new limits on race as a factor in admissions to public and private colleges and universities.
The court held that the current race-conscious admissions policies in place at the University of North Carolina and Harvard University violate the equal protection clause of the 14th Amendment, effectively upending more than 40 years of legal precedent that supports consideration of race in college admissions.
The decision does appear to leave open the opportunity for applicants to address race in an essay, for instance, stating that "nothing prohibits universities from considering an applicant's discussion of how race affected the applicant's life, so long as that discussion is concretely tied to a quality of character or unique ability that the particular applicant can contribute to the university."
For Bunmi Omisore, a student attending Duke University, addressing in an essay how race has impacted her as an African American woman would be difficult.
"If I were applying to college today, I would have to write about those traumas in my Common App essay. I would have to write about those traumas and those very hard experiences for admissions officers to accept the overwhelming truth that we all know — which is that it is hard to be a Black person in America. And I don't think that's fair," Omisore told David Muir in an ABC News Special Report.
For students applying under the new standard, it is "going to be hard to see themselves as someone outside of their race" if they can only address it through an essay, as opposed to simply disclosing it as one factor among many considered in the admissions process, Omisore said.
"I think that now that students are forced to talk about racial discrimination, and their experiences with it, their obstacles with it in their college essays, they're now being known by their race first, and by their academics and otherwise other experiences second," she said.
Alex Shieh, a prospective student at Brown University, meanwhile countered that the high court's ruling allows educational institutions to "view students for who they are as individuals."
"I think this is a win for students all across America, because we shouldn't be judging students based on their race when we're deciding who gets in to what schools," Shieh told Muir. "I think that by getting rid of affirmative action, now we look at the individual student and what they've accomplished, and we can look at what barriers they've overcome."
Shieh said that as an Asian American applicant the idea of Brown's admissions office considering his race "does make me feel a little bit uncomfortable."
"Because that's not something that I can control or that anyone can control," he said. "I think that it's unfair to judge someone based on that when there are really so many better ways to judge students — based on their character, based on their accomplishments."
The Supreme Court had repeatedly ruled since 1978 that schools may consider the race of applicants in pursuing educational benefits from a diverse student body, so long as it was one factor among many considered and the schools did not use a quota system.
Thursday's decision sided in part with Students for Fair Admissions, a conservative group that argued that the affirmative action policies at UNC and Harvard discriminated against Asian American applicants.
The court said that it has "permitted race-based admissions only within the confines of narrow restrictions. University programs must comply with strict scrutiny, they may never use race as a stereotype or negative, and — at some point — they must end."
Ahead of the highly anticipated ruling, the Common App, which is used by a million students each year to apply to several colleges at once, had already updated its systems to allow schools to hide the race/ethnicity of an applicant from their admissions teams.
ABC News' Devin Dwyer and Alexandra Hutzler contributed to this report.
Copyright © 2023, ABC Audio. All rights reserved.