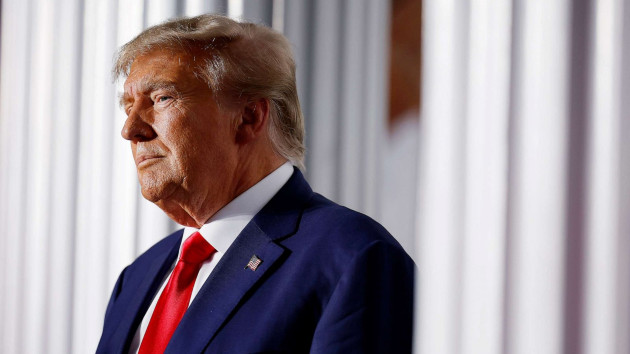 (WASHINGTON) — The judge overseeing Donald Trump's federal case on Monday denied a request from prosecutors who want to keep secret the names of 84 potential witnesses that the former president and his associate Walt Nauta would be barred from speaking to about the facts of their case.
U.S. District Judge Aileen Cannon suggested in her order that she wants more explanation from special counsel Jack Smith's office as to why the names must be filed under seal — after a coalition of media organizations, including ABC News, objected to the names not being made available to the public.
Cannon also faulted the government for not explaining why a partial sealing of the list wouldn't be acceptable and for not detailing the duration of their proposed sealing of the names.
The judge issued her order "without prejudice," meaning she is essentially giving the government an opportunity to provide more information for its request.
She has not ruled out ultimately agreeing to prosecutors' motion.
Trump's attorneys hadn't taken a position on the potential witness list being filed under seal and would still be able to access it.
As a condition of Trump's release from custody pending trial, a federal magistrate prohibited him from talking to any witnesses about the case.
He is charged with 37 counts related to his alleged mishandling of sensitive government information while out of office and has pleaded not guilty.
Nauta, a personal aide to Trump, has also been charged in connection with the documents case. He faces six counts, including obstruction, false statements and scheme to conceal.
He has not yet entered a plea and has not commented publicly.
Trump has insisted he did nothing wrong and called the case against him a "hoax."
Copyright © 2023, ABC Audio. All rights reserved.