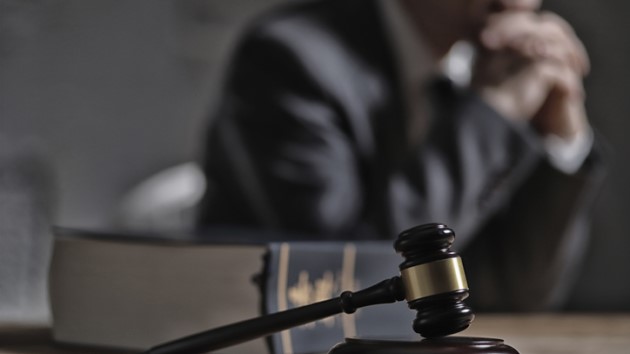 (NEW YORK) — Former President Donald Trump "has a prolific history of baselessly accusing state and federal judges around the country of bias" and there's no reason the judge overseeing his criminal prosecution in New York should recuse himself from the case, the Manhattan district attorney's office said Tuesday in response to a court filing by Trump's attorneys.
Trump earlier this month filed a motion seeking the recusal of New York State Supreme Court Justice Juan Merchan, who is presiding over the case in which Trump is charged with 34 felony counts of falsifying business records in connection to a hush payment to adult film actress Stormy Daniels just before the 2016 election. Trump has pleaded not guilty to all charges.
Trump is arguing that the judge is biased because his daughter works for a company aligned with Democrats.
The Manhattan district attorney's office portrays the recusal as unnecessary.
"Recusal would facilitate an apparent effort by defendant to select his own judge and would encourage other litigants to adopt the same approach," prosecutors said in their court filing Tuesday. "The motion to recuse should be denied."
The defense has argued that the judge's daughter would have a financial stake in the outcome of the case and the rulings her father makes — but prosecutors said that's insufficient to warrant his stepping aside.
"Recusal is required only where there exists a direct, personal, substantial or pecuniary interest in reaching a particular conclusion," prosecutors said. "There must be concrete proof of such a direct interest; speculative claims of potential bias are insufficient to warrant recusal."
Trump also argued that the judge "pushed" former Trump Organization chief financial officer Allen Weisselberg to plead guilty in his criminal case last summer. Prosecutors said it was Weisselberg who initiated plea talks, and any involvement by Judge Merchan has no bearing on a wholly different case.
"The Court's participation in plea discussions involving Mr. Weisselberg was completely proper and displayed no favoritism or antagonism toward any party," prosecutors said.
Trump is also trying to steer his prosecution away from Merchan by simultaneously working to move the case to federal court. A hearing on that is scheduled for next week.
Copyright © 2023, ABC Audio. All rights reserved.