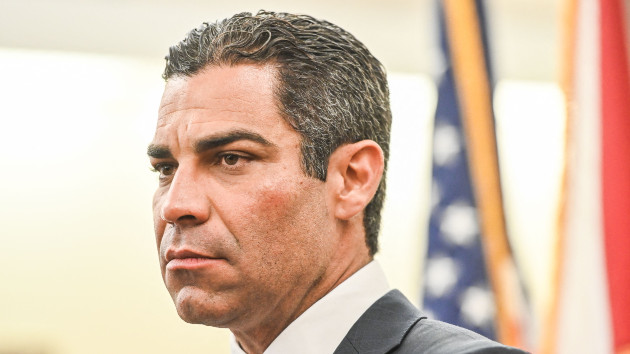 (NEW YORK) — Miami Mayor Francis Suarez announced on Thursday morning he is running for president, challenging Donald Trump for the Republican nomination.
Suarez told co-anchor George Stephanopoulos in an exclusive interview on ABC News' Good Morning America he represents "generational change," but he repeatedly avoided answering about Trump's indictment or whether he had done anything wrong.
The 45-year-old mayor filed paperwork on Wednesday declaring his candidacy for president, making him the third candidate from Florida to jump into the race and the only Latino GOP candidate in the field.
Copyright © 2023, ABC Audio. All rights reserved.