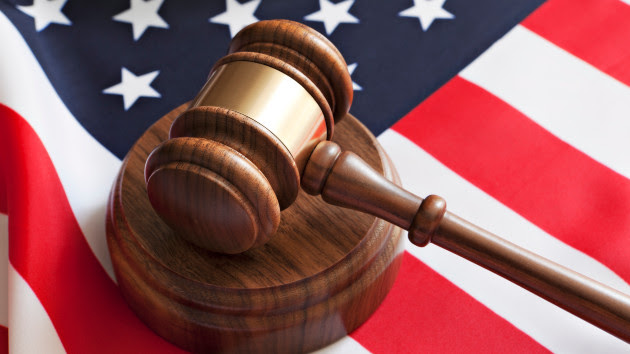 (MIAMI) — Former President Donald Trump is expected to head to Florida midday Monday ahead of his first appearance Tuesday before a federal judge regarding the 37 counts he faces from Special Counsel Jack Smith's investigation, sources familiar with the planning tell ABC News.
For the better part of the weekend, in addition to making two campaign trips in Georgia and North Carolina, the former president and his close allies have been working the phones in search of legal representation.
Trump is expected to head to Florida a day before his court appearance to meet with potential legal counsel for in-person interviews, the sources said.
Trump was hit with a sweeping 37-count indictment from the special counsel's office Thursday, alleging that he willfully retained documents containing the nation's most sensitive secrets, including nuclear programs, after he left office, showed some of them on at least two occasions and then tried to obstruct the investigation into their whereabouts.
Federal prosecutors unsealed the indictment Friday against the former president and his aide Walt Nauta in connection with his handling of government documents.
Trump denied any wrongdoing over the weekend, saying: "We did absolutely nothing wrong. Take a look at the Presidential Records Act. We did it by the book. Perfect."
The hunt for new counsel comes after Trump's attorneys on this case, Jim Trusty and John Rowley, resigned on Friday — just hours after Trump was informed of the indictment.
Sources told ABC News it's unlikely Trump will have a full team set in time for Tuesday's court appearance, but he's expected to have attorney Todd Blanche, who is representing Trump in the Manhattan District Attorney's probe into hush money payments made to Stormy Daniels, by his side. Attorney Chris Kise, who is based in Florida and working on other matters on behalf of the former president, is likely to also be in attendance, but plans were not solidified as of Sunday evening, sources said.
Sources described the former president throughout the last few days as having "fits of anger" over the charges brought by the special counsel, and he's said to be particularly obsessed with the images contained within the indictment, many of which were taken by his loyal aide, Nauta. Nauta was seen Saturday right by Trump's side during campaign events the former president had.
A spokesperson for Trump declined to comment.
A former attorney for Trump who no longer works for him said right now, Trump needs "seasoned trial attorneys" familiar with this Florida court. "He needs lawyers that will litigate the case in court and not in the case of public opinion," the former Trump attorney told ABC News. "Others can do that. The lead defense lawyers need to be focusing on the courtroom. It's not a TV studio."
A shake-up of attorneys is nothing new for Trump, who changed legal counsel multiple times throughout his four years in the White House.
Copyright © 2023, ABC Audio. All rights reserved.