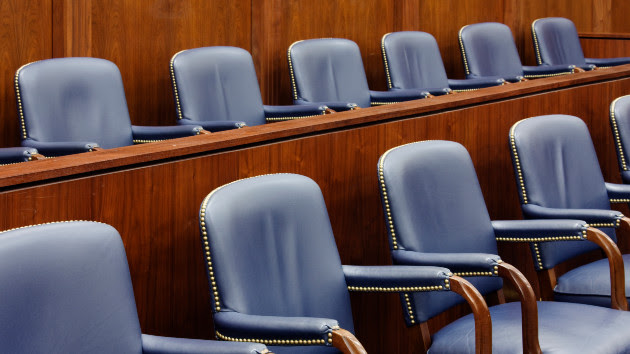 (MIAMI) — The founder of MAGA Inc and a former Trump aide, Taylor Budowich, is appearing in front of a South Florida grand jury on Wednesday, which is hearing evidence and witness testimony in the classified documents probe.
An ABC News camera caught Budowich going into the federal court in Miami. He did not respond to questions or a request for comment. His lawyer also didn't respond to ABC News' request for comment.
Budowich responded with a Tweet Wednesday, saying this is all an attempt to go after former President Donald Trump.
"Today, in what can only be described as a bogus and deeply troubling effort to use the power of government to 'get' Trump, I fulfilled a legal obligation to testify in front a federal grand jury and I answered every question honestly," Budowich tweeted. "America has become a sick and broken nation—a decline led by Joe Biden and power hungry Democrats. I will not be intimidated by this weaponization of government. For me, the need to unite our nation and make America great again has never been more clear than it is today.
"That starts with re-electing President Donald J. Trump, a purpose I will not be deterred from pursuing," he continued.
This comes as ABC News has previously reported that Special Counsel Jack Smith has expanded his probe into political action committees that were formed by Trump allies.
A federal grand jury investigating the activities leading up the Jan. 6 attack on the U.S. Capitol, and the push by Trump and his allies to overturn the results of the 2020 election, has expanded its probe to include seeking information about Trump's leadership PAC, Save America, sources with direct knowledge tell ABC News.
Copyright © 2023, ABC Audio. All rights reserved.