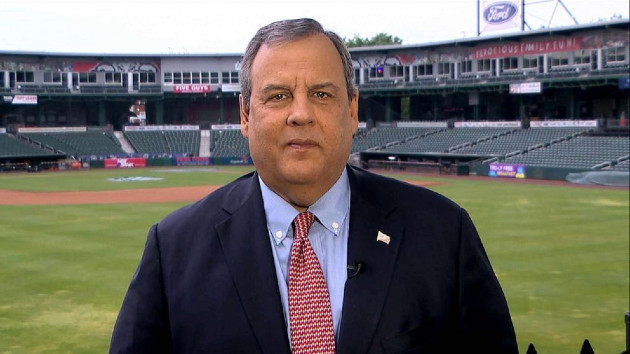 (NEW YORK) — Former New Jersey Gov. Chris Christie, appearing on ABC News' Good Morning America on Wednesday, made clear that any path to the Republican nomination in 2024 means taking down former President Donald Trump.
"There's only one lane to the Republican nomination for president and Donald Trump is at the head of it and you have to go right through him and make the case against him. And that's what I intend to do," Christie said.
Christie kicked off his second presidential campaign Tuesday with a town hall-style event at Saint Anselm College in New Hampshire, where he pitched himself to voters as a foil to Trump.
He continued that message on Wednesday, telling ABC News' George Stephanopoulos the Trump administration failed to deliver on immigration, health care and other issues.
"Broken promises like that, George, aren't acceptable anymore to the American people," Christie said. "The stakes are too high. That's the case you need to make and if you make it effectively, I think we will be the nominee."
Christie is joining a crowded Republican primary field that includes Florida Gov. Ron DeSantis, South Carolina Sen. Tim Scott and former South Carolina Gov. Nikki Haley.
Former Vice President Mike Pence announced his 2024 run in a video released early Wednesday, in which he criticized President Joe Biden and cast the country as "in trouble" but didn't mention Trump.
Christie's willingness to take on Trump directly sets him somewhat apart from the other candidates, who've so far been reluctant to openly criticize the former president and early front-runner. Christie took a jab at his opponents, likening their treatment of Trump to Voldemort, the Harry Potter villain.
Copyright © 2023, ABC Audio. All rights reserved.