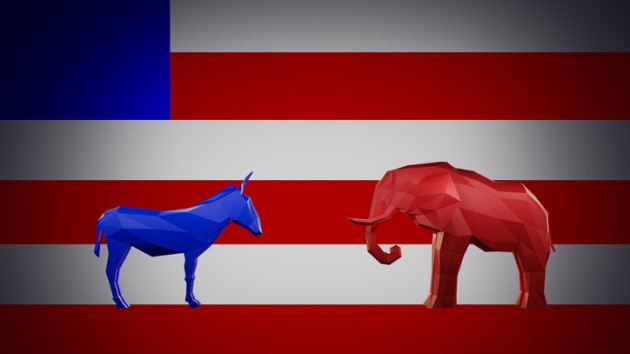 (NEW YORK) — Former President Donald Trump on Friday asked the judge overseeing his criminal prosecution in New York City to step aside, citing the judge's daughter's ties to a Democratic organization.
Judge Juan Merchan is presiding over the case, in which Trump is charged with 34 felony counts of falsifying business records in connection to a hush payment to adult film actress Stormy Daniels just before the 2016 election. Trump has pleaded not guilty to all charges.
Merchan himself will decide whether he is impartial.
The defense said he can't be, because his daughter is an executive at Authentic Campaigns, a Democratic consulting firm that worked on President Joe Biden's 2020 campaign.
There is a "need to assure the public that the judge who presides over this historic case is actually impartial," Trump's attorneys said in their motion for recusal. "This role cannot be fulfilled by Your Honor."
"Authentic is a company which has both publicly taken positions against President Trump and has reported raising over $74 million in campaign contributions for clients since 2018 (mostly in 2020 and 2022) to Democrats," the motion said.
Trump attorneys Todd Blanche and Susan Necheles also cited Merchan's oversight of a prior criminal case involving the Trump Organization, which was convicted of tax fraud. They said Merchan encouraged then-chief financial adviser Allen Weisselberg to plead guilty and cooperate against the company.
"At a June 17th meeting in the Court's Chambers, the Court informed Mr. Weisselberg's attorneys that unless Mr. Weisselberg cooperated with the People against Donald Trump and his interests, the Court would only offer Mr. Weisselberg a state prison sentence of at least one to three years imprisonment, even if Mr. Weisselberg pleaded guilty," the defense motion said.
The Manhattan district attorney's office has not formally responded, but was expected to oppose Trump's effort to replace the judge. A spokesperson for the DA's office declined to comment.
The motion for recusal is the second attempt by Trump to move his criminal case out of Merchan's courtroom. He is also seeking to remove the case to federal court, a move that's opposed by the district attorney's office.
Copyright © 2023, ABC Audio. All rights reserved.