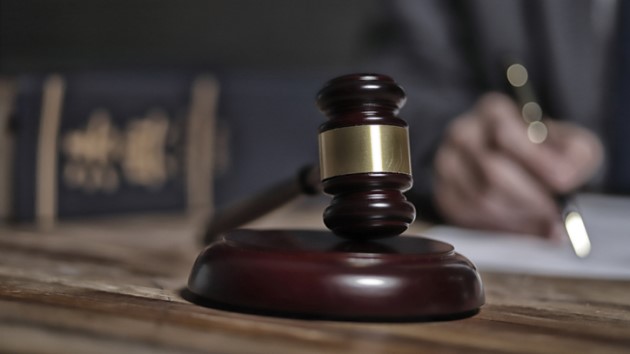 (NEW YORK) — A New York City judge has set a trial date of March 25, 2024, for former President Donald Trump's criminal trial on charges of falsifying business records.
The former president appeared, virtually, in a Manhattan court Tuesday before the judge presiding over his criminal case.
Trump, sitting side-by-side with his attorney Todd Blanche, his hands folded on the table, scowled into the camera when Judge Juan Merchan announced the trial date, possibly because the date conflicts with the GOP primary calendar as Trump seeks to reclaim the presidency.
Merchan has previously indicated that no one associated with the case is allowed to schedule anything that would conflict with the trial, which would seemingly including any campaign appearances that would keep Trump from appearing in court.
Merchan reviewed for Trump the terms of a protective order that prohibits him from sharing on social media any evidence turned over by the Manhattan district attorney during discovery.
Prosecutors sought the protective order after Trump criticized Merchan, Manhattan District Attorney Alvin Bragg, and others associated with the case.
"President Trump is running for president of the United States and is the leading contender," Blanche told the judge. "He is very much concerned that his First Amendment rights are being violated."
Merchan reiterated that the protective order is not a gag order.
"It's certainly not a gag order and it's not my intention to impede Mr. Trump to campaign for president," Merchan said. "He's free to do just about anything that does not violate the terms of this protective order."
Trump pleaded not guilty last month to 34 felony charges of falsifying business records stemming from a $130,000 hush payment to adult film actress Stormy Daniels in the closing weeks of the 2016 campaign.
Trump has been charged in connection with what prosecutors have called "an illegal scheme" to influence the 2016 presidential election by directing his then-personal attorney Michael Cohen to pay $130,000 to Daniels to prevent her from publicizing a long-denied affair with Trump. Trump reimbursed Cohen through a series of monthly checks, which prosecutors say caused business records to be falsified to disguise the true purpose of the payments.
Copyright © 2023, ABC Audio. All rights reserved.