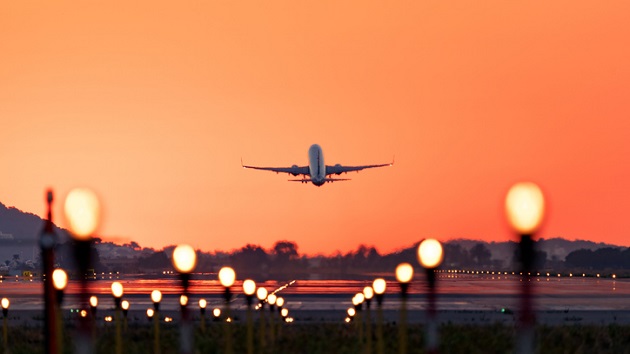 (WASHINGTON) — More than $100 million will go to airports across the country to reduce potential runway incursions, the Federal Aviation Administration told ABC News exclusively.
The funding, announced Monday, will be allocated to 12 airports in the wake of a series of close calls involving passenger planes earlier this year.
Runway incursions occur when an aircraft, vehicle or person is incorrectly on the protected areas at an airport designated for takeoff.
This round of grant money from the agency — as part of its annual distributions — will fund projects that will reconfigure taxiways that cause confusion, install better airfield lighting and construct new taxiways to provide more flexibility on the airfield, the FAA said.
"It's a matter of perspective for pilots most of the time because when you land at a large or small airport, while you can make out the runways and taxiways pretty easily looking at a paper diagram, when you're down on the surface it becomes a lot more difficult, especially at night or especially at night in rain," ABC News contributor and former commercial pilot John Nance said.
Grant recipients include Miami International Airport (MIA), which will receive $6 million to shift one taxiway and fix an intersection between two other taxiways, the FAA said.
Jose Ramos, the division director for planning, land use and grants at MIA, called the area a "hot spot" that can be confusing for pilots. The new funding will "enhance the safety in the area of a very complex part of the airport," he said.
"What this project is going to do is basically reconfigure the area, provide clear delineation of the taxi lanes where the aircraft transit through," Ramos told ABC News. "It's going to better identify the approach areas to the runway, so generally it's a safety improvement to that area."
Las Vegas' Harry Reid International Airport will also receive $13.4 million to reconfigure four taxiways, shift two runways and install runway status lights that alert pilots and others if it's safe to enter the runway.
Tucson International Airport in Arizona will get $33.1 million — the largest FAA grant — to construct a new taxiway and shift and rebuild a runway to be further away from a parallel runway.
Following a slew of runway incursions at airports this year, the FAA's acting administrator, Billy Nolen, launched a safety review team to examine the national aerospace system's structure, culture, systems and integration of safety efforts.
"We are experiencing the safest period in aviation history, but we cannot take this for granted," Nolen said at the time. "Recent events remind us that we must not become complacent. Now is the time to stare into the data and ask hard questions."
Nolen also faced scrutiny from lawmakers during testimony on Capitol Hill in February.
Data from the FAA shows the number of the most serious close calls at U.S. airports has actually been decreasing even as overall incidents have risen.
Last year, there were at least 1,633 runway incursions at U.S. airports, according to the data — up from the 1,397 incursions reported a decade prior, in 2012, and the 987 reported in 2002.
But the most serious incursions in which a collision was "narrowly avoided" or in which "there is significant potential for a collision" have decreased over the past 20 years, according to the FAA.
In 2022, there were 18 serious runway incursions in the U.S., agency data shows. That number is up from a low of five reported in 2010 but down from a high of 32 reported in 2007.
Copyright © 2023, ABC Audio. All rights reserved.