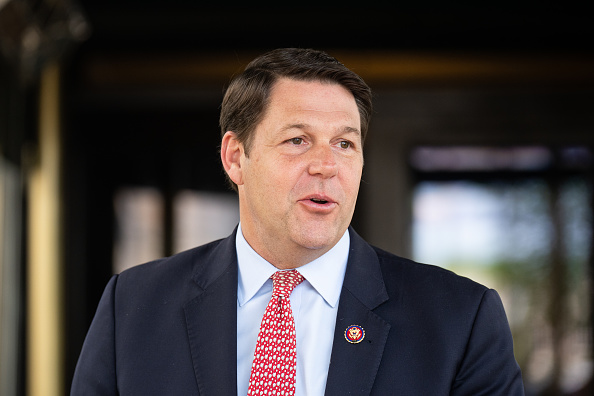 (WASHINGTON) — Texas Rep. Jodey Arrington, the House Budget Committee chairman, on Sunday pushed back on President Joe Biden's call for tax increases as part of a deal to raise the nation's debt limit to avoid an unprecedented default.
"No. 1, it's not on the table for discussion. No. 2, taxes right now would only be passed on to consumers at higher prices. So we will exacerbate inflation," Arrington told ABC "This Week" co-anchor Martha Raddatz.
He was responding to comments Biden made earlier Sunday in Japan, where the president was attending a summit of the Group of Seven countries.
Biden said that he is "willing to cut spending, as well as raise revenue, so people start paying their fair share" but that revenues are where Democrats and Republicans continue to have "significant disagreement" in reaching a deal to raise the debt ceiling.
"There's a lot of things that they refuse to entertain, and they just said revenue is off the table. Well, revenue is not off the table," Biden said.
Arrington said on "This Week" that the issue of taxes remains a nonstarter with conservative lawmakers.
"You couldn't get tax policies and tax revenues in the Senate …. We certainly weren't going to put it in the House bill," he said, referring to lack of Republican support in the Senate, where most legislation needs 60 votes to pass.
Citing the revenue increases in last year's Inflation Reduction Act, as well as concerns that the economy's growth is slowing, Arrington argued that "the last thing we want to do is add another tax."
House Republicans last month passed their own bill to raise the debt ceiling, cut spending and roll back core aspects of Biden's agenda. Republicans have said that now puts the onus on Biden and the Democratic-controlled Senate to propose competing legislation as both sides work toward a compromise.
"How confident are you that America will not default?" Raddatz pressed Arrington on "This Week."
"We listened to [Treasury Secretary] Janet Yellen and her warning that we needed to move with urgency and purpose," he said of House Republicans, adding, "The question is, will President Biden listen to Janet Yellen, his own secretary? And with the window closing on the x-date, the default date, then respond? We've done our job."
The goal for Republicans, Arrington said, was cutting down on the size of the federal government's spending, which he said had grown too large in the wake of the COVID-19 pandemic.
"We've got to rightsize and rein in this bureaucratic bloat," he said.
Negotiators in Washington have a shortening runway to figure out a deal to raise the amount the government can borrow. Yellen has said that the government could run out of funds to pay all of its existing obligations as soon as June 1.
Failure to do so would spark an unprecedented default that would likely destabilize domestic and international markets, and Biden is anticipated to speak with Speaker Kevin McCarthy, R-Calif., later on Sunday to move negotiations along.
Biden said in Japan that, in the event of default, "No one would be blameless."
Copyright © 2023, ABC Audio. All rights reserved.