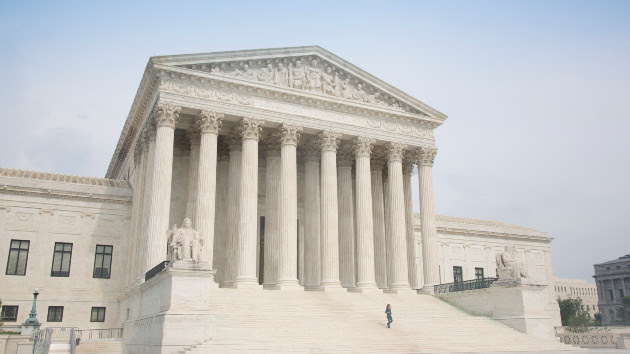 (WASHINGTON) — The Supreme Court on Thursday sided with social media giants in a case brought by families of victims in a terrorist attack in Turkey.
The court unanimously ruled that Twitter and other platforms won't have to face accusations they aided and abetted the Islamic State by failing to remove or block content promoted by the terror group.
"Plaintiffs accordingly seek to hold Facebook, Twitter, and Google liable for the terrorist attack that allegedly injured them. We conclude, however, that plaintiffs' allegations are insufficient to establish that these defendants aided and abetted ISIS in carrying out the relevant attack," Justice Clarence Thomas wrote in the opinion.
"To be sure, it might be that bad actors like ISIS are able to use platforms like defendants' for illegal — and sometimes terrible — ends. But the same could be said of cell phones, email, or the internet generally," Thomas continued.
In a related case, the Supreme Court declined to weigh in on a landmark federal law that grants sweeping legal immunity to internet companies.
At the center of Gonzalez v. Google is Section 230 of the Communications Decency Act. The law protects companies for content posted by individual users, even if that content is discriminatory, defamatory or dangerous.
The act had been challenged by the family of the sole American victim of the 2015 Paris terror attacks.
The Supreme Court said Thursday it was sending the case back to a lower court of reconsideration in light of existing case law and its new ruling in the Twitter case.
This is a developing story. Please check back for updates.
Copyright © 2023, ABC Audio. All rights reserved.