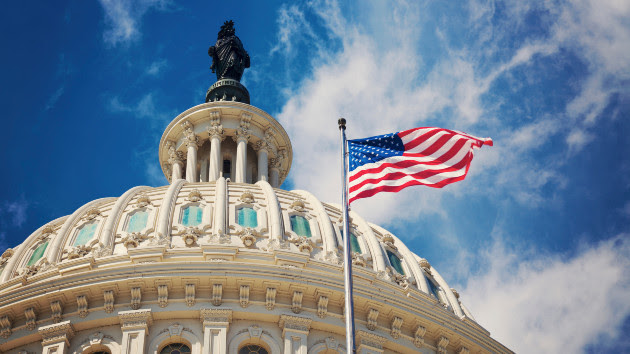 (WASHINGTON) — The nonpartisan Congressional Budget Office on Friday added more urgency to the fight over the debt limit, now saying there is a "significant risk" the U.S. will default on its debt "at some point in the first two weeks of June."
In a new report, the agency said "the extent to which the Treasury will be able to fund the government's ongoing obligations will remain uncertain throughout May, even if the Treasury ultimately runs out of funds in early June."
This is an escalation from agency's previous assessment of how soon the government won't be able to pay its bills.
Treasury Secretary Janet Yellen previously warned that a default could happen as soon as June 1, though Yellen has acknowledged there is considerable uncertainty around the exact "X-date."
Copyright © 2023, ABC Audio. All rights reserved.